Concord Township Council made quick work of three ordinances — including its budget — and announced an agreement of sale for another three acres of land for open space during Council's Dec. 3 meeting.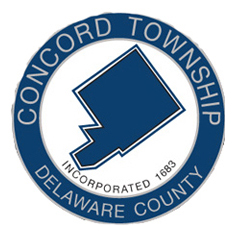 The acreage is located off of Bethel Road, across from Valleypoint Church. It adjoins the Garnet Valley Greenway — a proposed trail in the OECO right-of-way — that would connect the township park on Smithbridge Road with  Clayton Park. The property is currently owned by William and Jack Greener. Concord has now protected more than 300 acres of land for open space.
The budget is balanced with revenues and expenses anticipated at $4.391 million and calls for no tax increases. Millage rates total 0.981 mils. Of that amount, 0.117 mils are for the Rachel Kohl Library, 0.166 for fire hydrants, 0.265 for open space and 0.466 for the general purpose which includes fire protection. (A mil is a tax of $1 for every $1,000 of assessed property value.)
The other ordinances concern stop signs and overnight stays and healthcare facilities.
Ordinance 390 is a zoning amendment allowing for overnight stays at healthcare facilities in the C-1 Zoning District, but only with conditional use approval. A request for the amendment came from Astoria Healthcare Properties. The company wants to build a joint replacement facility on Route 202 near Watkin Avenue, but won't build without the ability to have patients stay for up to 48 hours after their procedures so they can get more information on how to have a successful recovery.
The stop sign ordinance — also an amendment to the township's vehicle and traffic code — would establish the intersections where stop signs would be posted and set penalties for violations.
As township solicitor Hugh Donaghue said during the September hearing on the ordinance, its enactment would eliminate someone from challenging the legality of the signs. However, there was some pushback from outgoing Council Member Joshua Twersky. Twersky, who originally called for such an ordinance, said stop signs need to be justified by warrants and traffic studies but such studies have not been done. The ordinance passed 6-1.

Rich Schwartzman has been reporting on events in the greater Chadds Ford area since September 2001 when he became the founding editor of The Chadds Ford Post. In April 2009 he became managing editor of ChaddsFordLive. He is also an award-winning photographer.
Comments
comments