The Unionville Community Fair ended its 95th year with the election of new leadership. Since 1924, the fair has evolved each year with new events and activities for all ages, while continuing to showcase and educate the community of its agricultural background.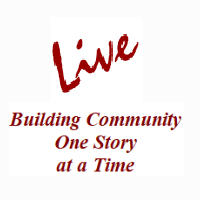 After serving on the board since 1978, Bonnie Musser has stepped down from her position as president. Musser led the fair through a successful 95th year of the fair, overseeing the introduction of new events to the fair such as the Haunted Tent and the Car and Truck Show. Her involvement in the fair is not over, as Musser will continue to lead the publishing of the fair catalog.
Leading the 96th year of the fair will be Cindy Wallace, a long-time resident of the area and an involved member of the fair board. Wallace served as the president-elect in 2019. Wallace's family has entered crops from the family farm in the fair for many years. She lives on part of the farm her grandparents bought in the 1940s and raises chickens, ducks and goats. Her children are active participants in the fair. They won the 2018 and 2019 Family Award and Katrina Wallace is a two-time winner of the Robert Struble youth award.
Ed Shultz will serve on the leadership team as the Vice President. Schultz organized the Haunted Tent, a new addition to the 2019 fair. As a volunteer at the fair, he first became involved after he was asked to help set up tables for the event. He was previously on the fair's Board of Directors and is the Facilities Director, as well. Schultz's wife, Debbie Schultz, is a highly-involved fair volunteer as well, as the Co-Director of Youth Art.
The fair is operated by an all-volunteer staff and is always looking for new community members to become involved. Thousands of hours go into putting on the fair each year, which will be held once again on Oct. 2-4, 2020. More information can be found on the website at ucfair.org.

Comments
comments