Chadds Ford Township Manager Maryann Furlong gave a brief overview of the proposed 2020 budget, and taxes are holding steady.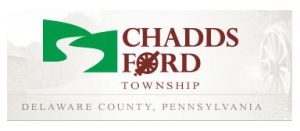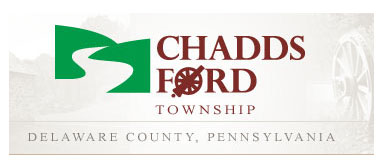 Furlong said during the Nov. 6 Board of Supervisors meeting that the township property tax rate represents 3 percent of a Chadds Ford resident's property tax dollar. Another 19 percent goes to Delaware County while the remaining 78 percent goes to the Unionville-Chadds Ford School District.
She added during the presentation that Chadds Ford's millage rate is the lowest in the county. There are actually two rates, though. The one she referred to is the 0.787 millage rate that most township property owners pay. The other is 0.882 mills in those parts of the township that have fire hydrants. She said that those paying the higher rate should be getting a break on their fire insurance. (A mil is a tax of $1 on every $1,000 of assessed property value.)
Supervisors will vote to advertise the proposed budget — which is balanced with anticipated revenues and expenditures even at $1.145 million — during their Nov. 21 work session. A final vote is scheduled for the session on Dec. 17.
Other business
• The conditional use hearing for the proposed Brandywine Summit Hotel scheduled for Nov. 6 was postponed. Supervisors Chairman Frank Murphy said it would be rescheduled for a date sometime in the future.
• Murphy announced at the beginning of the meeting that the township has been awarded two Delaware County Greenway Grants for more than $600,000. Of that, $100,000 is for more design and engineering for Walkable Chadds Ford, while the other $500,000 is for the effort to preserve an 80-acre property at 6 Oakland Road.
• Supervisors voted to enter into a contract with architectural historian Jane Dorchester. Dorchester will prepare and present nominating forms to get Painters Folly on The National Register. The township bought the property in 2018. Dorchester will be paid $11,565. Murphy said getting Painters Folly on the registry would be "huge." Furlong said it would enable the township to apply for more grants.
• The board voted to hire Tammy Maciolek as the assistant to the manager at an annual salary of $37,500.

Rich Schwartzman has been reporting on events in the greater Chadds Ford area since September 2001 when he became the founding editor of The Chadds Ford Post. In April 2009 he became managing editor of ChaddsFordLive. He is also an award-winning photographer.
Comments
comments