Pennsylvania State Police
• Travis Arrell, 23, of Glen Mills, was arrested on drug charges on Oct. 5 in Concord Township, according to a police report. That report said police responded to a call from "a concerned citizen" who said a man was using drugs in the parking lot of the Wawa on Route 1 at Stoney Bank Road. The report said the man was found to be in possession of marijuana and paraphernalia. The arrest was made at 7:49 p.m.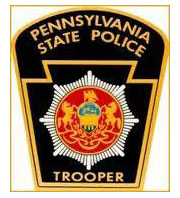 • Police said a DUI related crash in Chadds Ford Township led to the arrest of Hector Cedomio-Diaz, 20, of Kennett Square. Police responded to the one-car crash in the 1400 block of Wilmington Pike and found an injured Cedomio-Diaz at the wheel. He was suspected of DUI, police said but was taken to Crozer Hospital with a head injury and possible broken thumbs. He was not wearing a seatbelt, according to the report; charges were pending. The incident happened at 11:58 p.m. on Oct. 5.
• Police said they confiscated $10,051 in cash, 30 baggies of suspected crack cocaine, four baggies of cocaine and eight grams of marijuana from an abandoned car that had previously almost struck a state trooper in Concord Township. According to the report, the vehicle was later found abandoned on private property and there was a strong odor of marijuana coming from the car. It was towed and then searched. The operator went to the Media barracks a day later asking about getting the car back. Police said they found an active arrest warrant on the suspect, identified as James Lathem, 25, of Chester. The investigation is continuing.
• A 16-year-old boy was cited for making an improper left turn on Smithbridge Road at its intersection with Temple and Kirk roads on Oct. 17. A police report said the youth was driving west on Smithbridge and attempted to make a left-hand turn and crossed into the path of an oncoming vehicle. The driver of the second car, a 77-year-old man from Swarthmore, was transported to Riddle Hospital for evaluation and treatment of suspected injuries.
• Thomas McCarthy, 31, of West Chester, was charged with DUI following a two-vehicle crash at Route 202 and State Farm Drive on Oct. 19, according to a state police report. The accident happened at 12:28 a.m. when McCarthy rear-ended another vehicle that spun and hit the guard rail, the report said. McCarthy's vehicle caught fire and became completely engulfed in flames. No injuries were reported.
• Police said Melissa Jamie Haas was determined to be DUI following a crash on Route 202at Smithbridge Road on Oct. 22. No details of the crash were released.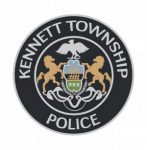 Kennett Township Police
• The Kennett Township Police Department holds an active, felony arrest warrant for Marco Manuel Marin. Marin is a convicted sex offender who failed to provide accurate information when registering with Megan's Law. Marin indicated that he was residing on Millers Hill Road in Kennett Square. However, checks at this location have confirmed that Marin provided a false address. His current whereabouts are unknown. He has ties to the Kennett Square and Coatesville areas of Chester County, as well as Georgetown, Sussex County in Delaware.
• On Oct. 7, the Kennett police responded to a business on Ways Lane for a burglary. Surveillance video from the area shows that a vehicle, believed to be a 2006-2010 Honda Civic, arrived at the business at approximately 12:24 a.m. Additional video clips show two subjects, wearing dark clothing, approach the business. The only item taken was an orange, 2015 KTM 250 XCW dirt bike. Police have reason to believe that this motorcycle was observed in Wilmington, shortly after the burglary occurred. If anyone has any information about this burglary or the location of this motorcycle, please contact Det. Amanda Wenrich at 610-388-2874, Ext 304.

See Contributors Page https://chaddsfordlive.com/writers/
Comments
comments