The rate of veteran suicides is more than disturbing. It's been reported that 22 United States veterans commit suicide every day. That's twice the rate of the general population. A group of Pennsylvania state legislators are looking for a solution, but all they will wind up doing, at best, is treating a symptom.
In an attempt to find "a legislative solution" to those suicide figures, state Sen. Mike Regan, R-31, representing Cumberland and York counties, said, "Our mission is to save lives."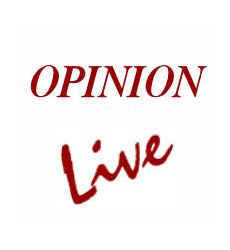 Regan's comments came during a roundtable discussion with several other legislators — including state Rep. Steve Barrar, R-160, representing parts of Delaware and Chester counties — state Sen. Tom Killion, R-9, also serving parts of Delaware and Chester counties, and state Rep Chris Quinn, R-168 of Delaware County. The discussion was held in the Concord Township municipal building on Thursday, Oct. 24.
That was a significant date for me. Last Thursday was the 51st anniversary of the day I enlisted in the Air Force. I spent 16 months in Southeast Asia but the worst thing I brought back with me was a case of survivors' guilt. But I've known a number of 'Nam vets who still suffer nightmares. So, the topic of veteran suicides is important to me.
There were more than a dozen other speakers taking part in the discussion last week. Among them were Delaware County District Attorney Katayoun Copeland and several speakers from various veteran service organizations, including the Veterans' Administration and the Chester County Office of Veteran Affairs.
No real news, nothing definitive, came out of the two-hour-long discussion — it was the fifth of six planned such discussions held around the state — but several things were mentioned that treat veterans as a separate and distinct group. Copeland spoke of a veterans' court in Delaware County in which veterans get a better shot at having criminal records expunged.
While something like that might make some people feel good because, you know, "heroes" and all that. But it's also improper if people are to be treated equally under the law.
But Sen. Regan told a story that summed up, for me at least, the ultimate futility of the roundtable. He mentioned a man who had been a model citizen, a husband with five kids. As Regan told it, he was a model citizen until he was deployed to the Middle East — deployed six times during a 10-year period. Therein lies the reason so many fellow veterans are killing themselves. They're told they're serving their country, protecting us. But that's a lie.
Our foreign policy creates terrorists. We bomb and kill innocent people, old men, women and children. Their survivors learn to hate the United States. In the aftermath of the 9/11 terror attacks, then-President George Bush declared war on terrorism. Some of us knew right away that he was declaring a war without end.
It's been claimed that George Orwell once said, "The war is not meant to be won, it is meant to be continuous." While there is some debate as to whether he actually said that, it certainly seems to fit the situation. Even though a statement or story might be apocryphal, that doesn't mean it isn't true.
Why do veterans commit suicide at a higher rate than the general population? Because whenever young men and women go into combat they risk three things: their lives, their limbs and their sanity by suffering a lifetime of nightmares.
Messrs. Regan and the others should look again at the story he told, about the man being deployed into a war zone six times during a 10-year period. It's easy to understand how he went from being a model citizen to a person with major problems.
A legislative solution to the problem of veteran suicides won't come out of Harrisburg, or Trenton, or Dover or any other state capital unless governors and state legislators refuse to allow their guardsman to be deployed in unconstitutional and undeclared wars. And I doubt that is even a legal option.
No, any legislative solution to the disgustingly high rate of veteran suicides is up to the United States Congress. In the past 18 years our servicemen and women have been bombing and killing in at least seven different countries, countries that never did anything to the United States before we started killing their people. And that doesn't include the unconstitutional and immoral wars we've engaged in since Korea in June of 1950.
If our state legislators really want a legislative solution to the rate of veteran suicides, they better get the United States Congress to end the warmongering. Without that, all the current effort could possibly do is treat just one of the symptoms of war. But that won't cure a thing.

Rich Schwartzman has been reporting on events in the greater Chadds Ford area since September 2001 when he became the founding editor of The Chadds Ford Post. In April 2009 he became managing editor of ChaddsFordLive. He is also an award-winning photographer.
Comments
comments