Kennett Township's supervisors are looking to spend some money on two sewer projects in the coming months.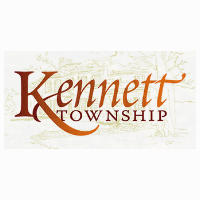 The first project, at a cost of about $530,000, has two different parts and will focus on repairing and replacing parts of the Rosedale Road sewer line. The second project, at a cost of about $1 million, will focus on extending the sewer main on Creek Road.
Township Manager Eden Ratliff discussed both at Wednesday's supervisors' meeting, noting that the Rosedale Road project could be funded by the 2019 sewer fund and the Creek Road project would need to be discussed as a possible 2020 capital expense.
Ratliff said he hopes to bring a contract for the Rosedale maintenance to the supervisors in November for their approval. That project would include "curing in place" part of the line – a way to repair the line without digging a trench to access it – and excavating and replacing the rest of the line. He showed a video of the televised sewer line, first as it should look, then an area with cracks that would be cured in place, and finally a section showing groundwater leaking into the line that would need to be excavated and replaced. That section, he added, has areas where the pipe has cracked and shifted and where the pipe "is essentially nonexistent.
"We do not want that ground to collapse, or else we're going to have a serious emergency on our plate," Ratliff said. "It's a main line going down to the borough's sewage treatment plant, and if sewage isn't moving through it, we're going to have to do an emergency pump-around and an emergency replacement, which will be much greater in cost than $530,000."
While the maintenance of the Rosedale line wasn't budgeted in 2019, the sewer fund contains enough money to do the project, according to Ratliff.
The Creek Road project would address issues that homeowners are having with on-lot septic systems. It would involve extending the sewer main along Creek Road, a recommendation from a needs assessment the township conducted. It would not be a 2019 expenditure, according to Ratliff.
"That assessment came back and said that the on-lot sewage systems … are failing and that the township has a responsibility, according to the Department of Environmental Protection of Pennsylvania, to provide waste-water treatment for those properties," Ratliff said.
The full cost to extend the sewer line to approximately 12 homes would be around $1 million. It would likely be discussed as a capital project.
"As we get into the capital project discussion of our budget this year and next, we're going to have to keep this in the back of our minds as a potential project we need to consider," Ratliff said. "The needs assessment says they're all going to need sewer at some point or another. Some of them are going to be sooner rather than later."
He added that the township would need to have a conversation with the grant coordinator to research any available grants to offset funding costs.
In other business, the board met in executive session three times in the last two weeks to discuss personnel matters – Oct. 7, 8, and 14.
The supervisors also authorized a final release to Stephens Excavating for the Parrish Trail North/Pennock Park project. The release of $24,947.55 would close out the refurbishment project, according to Ratliff.

Monica Thompson Fragale is a freelance reporter who spent her life dreaming of being in the newspaper business. That dream came true after college when she started working at The Kennett Paper and, years later The Reporter newspaper in Lansdale and other dailies. She turned to non-profit work after her first daughter was born and spent the next 13 years in that field. But while you can take the girl out of journalism, you can't take journalism out of the girl. Offers to freelance sparked the writing bug again started her fingers happily tapping away on the keyboard. Monica lives with her husband and two children in Kennett Square.
Comments
comments