The Delaware County Park Police has received reports regarding scam phone calls originating from unknown phone numbers, or possibly a "spoofed" number, appearing to be from the sheriff's office.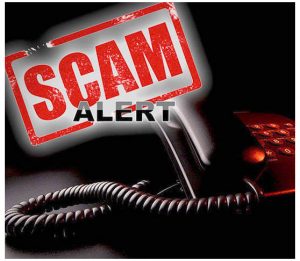 The scammers may represent themselves as county employees. In the most recent case the caller used the name, of a park police officer. The scammers tell the targets that there is a warrant for their arrest, or they are subject to arrest for failing to appear for jury duty.
Typically, the scammers will request payment of some type, often MoneyPak, GreenDot, or some other type of prepaid money, or gift card as payment to avoid arrest. They may also ask for personal information including a social security number and/or bank account information.
Residents who receive this type of call are advised to hang up and not give any personal information, account information, or purchase any type of money card, or gift card if requested to do so over the telephone.
The Delaware County Sheriff's Office or Jury Services will never contact anyone by telephone and ask for personal, account information, or payment of any kind to avoid jury duty or arrest.
If you receive a call, please contact your local police.

Comments
comments