The vote was unanimous and the applause strong Tuesday evening when Concord Township Council denied the PRD application of Concord Ventures. Had the application been approved — along with required future land development plans — 29 townhouses in six buildings and 166 apartments in three five-story buildings could have built off of Watkin Avenue near southbound Route 202.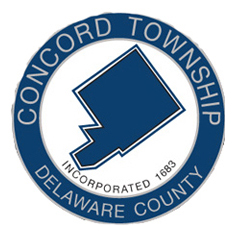 Tuesday's 7-0 vote temporarily put the 2-plus-year controversy to rest. Temporary because Marc Kaplin, attorney for the applicant, said he would appeal but has to wait until he reads Council's written decision before filing. Council has 60 days to issue the written decision, according to the state Municipalities Planning Code.
During the presentation of his case, Kaplin spent several sessions having a witness read sections of the township zoning code, then have the witness state that the proposal meets those sections. Several lawyers attending the hearings said it's possible that Kaplin presented the case that way in anticipation of a possible appeal.
After the vote, council President Dominic Pileggi called for a five-minute recess before beginning the regular meeting. An estimated 60-75 percent of the audience left the building.
During the regular meeting, Council reaffirmed the acquisition of almost three acres of land purchased from Virginia and Harold DeNenno. The property is located near the Garnet Valley Greenway, a proposed trail that would connect the township park with Clayton Park.
According to a statement read by Council 2nd Vice President John Crossan, "This property has ecological value and helps us expand access and promote a buffer to our planned trail network."
Pileggi also read a proclamation honoring the late Rufus Miley, a long-time township activist and volunteer who recently died.

Rich Schwartzman has been reporting on events in the greater Chadds Ford area since September 2001 when he became the founding editor of The Chadds Ford Post. In April 2009 he became managing editor of ChaddsFordLive. He is also an award-winning photographer.
Comments
comments