Kennett Township supervisors will soon begin the budget process, and the new township manager wants to hear from residents about what they think the priorities should be.
"The budget is a statement of the priorities of the township," Eden Ratliff said at the Oct. 2 supervisors' meeting, his first official one as township manager. "The priorities of the township really need to come from the citizens.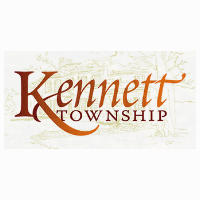 "Where do you want to see your money spent?" he asked. "What is important to you? How should that look? We look forward to having those conversations."
The supervisors will begin discussing the budget at the Oct. 16 meeting, where they will look at revenues and expenditures for operations and administration.
The Nov. 6 meeting, according to Ratliff, will look at things like capital projects and the effect of township growth on expenditures. There will likely be a special meeting in November, between the supervisors' meetings on Nov. 6 and 20, to address the budget, he said.
Ratliff said the supervisors will need to adopt a preliminary budget by Nov. 20, so it can be advertised for 20 days and the public can comment on it. The goal is to have the supervisors formally adopt the budget by Dec. 18 – the last regularly scheduled supervisors' meeting of 2019.
Supervisors meet at 7 p.m. in the township building at 801 Burrows Run Road.
The 2019 budget kept taxes the same and featured general fund revenue of $4.391 million and expenditures of $3.229 million; emergency services fund revenue of $1.727 million and expenditures of $1.721 million; capital fund revenue of $800,800 and expenditures of $787,000; open space revenue of $2.152 million and expenditures of $2.47 million; library fund revenue of $154,150 and expenditures of $159,000; sewer fund revenue of $1.787 million and expenditures of $1.571 million; and state fund revenue of $336,548 and expenditures of $336,000.

Monica Thompson Fragale is a freelance reporter who spent her life dreaming of being in the newspaper business. That dream came true after college when she started working at The Kennett Paper and, years later The Reporter newspaper in Lansdale and other dailies. She turned to non-profit work after her first daughter was born and spent the next 13 years in that field. But while you can take the girl out of journalism, you can't take journalism out of the girl. Offers to freelance sparked the writing bug again started her fingers happily tapping away on the keyboard. Monica lives with her husband and two children in Kennett Square.
Comments
comments