Craft will be front and center in Philadelphia later this week. American Craft Council (ACC) is coming to town and CraftNOW is hosting its conference "Present Tense 2019." Leaders in the field from around the country will assemble from Wednesday, Oct. 10th to Saturday, Oct. 12th at the Loews Hotel. If you have an interest in works made of natural materials like clay, glass, metal, textiles or wood, this conference is worth looking into. Numerous events have been organized in partnership with the conference including walking and bus tours, workshops at The Clay Studio, The Fabric Workshop and Museum and The Center for Art in Wood, to name a few, as well as several gallery exhibitions.  Visit https://craftcouncil.org/conference/program for all the details.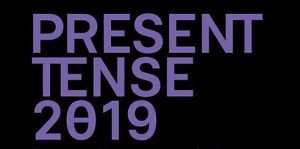 CraftNOW ran an ad in American Craft Magazine with the headline "Curating Philadelphia as the Capital of Craft." It's exciting to see that attention being given to the city in a magazine devoted to fine craft in America and CraftNOW is the reason why. I met its Executive Director, Leila Cartier, last winter and contacted her recently to talk about CraftNOW, the upcoming ACC conference, and her own art.
Cartier explained CraftNOW's purpose and how the organization was formed. "The field has been expanding dramatically over the past several decades, but there wasn't a unifying organization to help convene practitioners and patrons. CraftNOW came together from a core group of institutional directors, curators, educators, and makers to answer this need. We work with nonprofits, galleries and makers all across the city on collaborative projects that elevate contemporary making and the profile of the city.
With its inaugural events in 2015, CraftNOW began its mission to showcase the city's craft community and create opportunities for public engagement." I asked her if its efforts had changed people's reception for craft as fine art. Interestingly, Cartier said, "I wouldn't say it has changed the reception for craft so much as it has drawn more awareness to how important Philadelphia is historically and currently. When we started saying that Philadelphia was the capital of craft, we expected some push back. That hasn't been the case. Everyone is in agreement that Philadelphia is an important city and provides an ideal urban craft experience." About the upcoming conference, Cartier said, "We are thrilled to have a national audience come to see the work being done by curators, educators and artists in Philadelphia. Our primary objective is collaboration and working to generate new opportunities for partners and artists by convening locally has yielded successful results." For more information about CraftNOW visit https://www.craftnowphila.org/
Cartier is also an artist. She used to work exclusively with oil on canvas but she recently became obsessed with collage. Her collage work is primarily constructed using hand-cut images of jewelry found in magazines and adhered to paper made from stone. The scarabs she features are based on the Mediterranean traditions of depicting the grotesque insect as a sacred being. Right now she is thinking a lot about transitions and how they inform her studio work. "Moments of transition are difficult because you have to be open, experiment with the unfamiliar, and even fail before you arrive at your next body of work. I have a hard time not continuing to refer to myself as a painter. I find myself mechanically mining these pictures from sources promoting excess consumption. Thousands of clippings are sorted into piles of color as one would organize a painter's palette before arranging them into new forms."  She just finished a large installation that includes insects collaged from cut paper and it is stunning. "Leila Cartier: Bejeweled" is on view now at Philadelphia Airport in Terminal E. She said, "The wallpaper backgrounds in the installation have been designed based on tile patterns in my great grandmother's home still preserved by my family in Hasbaya located in Southern Lebanon." For more information visit https://www.leilacartier.com/
Also in Philadelphia, see "Crafting Narratives" at the Art Gallery at City Hall (Room 116) through Dec. 31st. The show is featuring 34 artists making work that tells a story. Philadelphia Sculptors is presenting "FLOW" at the Independence Seaport Museum, through Dec. 7th, where eight artists have created some amazing site specific floating sculptural installations. Visit https://www.philaflow.org/ for more details.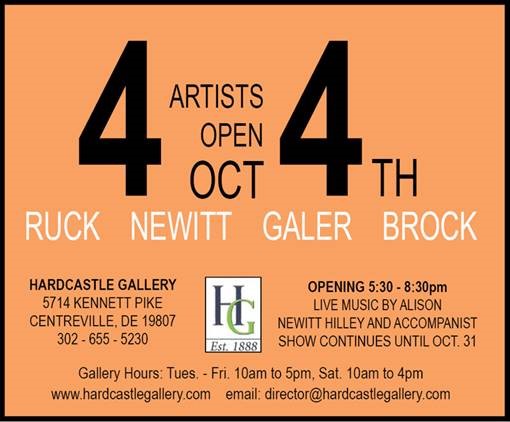 Other Events worth checking out: At Historic Yellow Springs, watch demonstrations by the curators of "Celebrating Clay" on Saturday, Oct. 12th from 2:00 p.m. to 4:00 p.m. In Delaware this month, see "4 on the 4th", an exhibition of paintings and sculpture at Hardcastle Gallery in Centreville. It features artists Michael Brock, Lele Galer, Terry Newitt and Kathy Ruck.
Whatever you do this week, support the arts!

A native of Philadelphia, Constance McBride lived in Arizona for 16 years, where desert observations made a transformative impact on her work as a research based visual artist. Passionate about contemporary art, she was actively engaged in the local arts community. She served as a board member for several art organizations, managed an artist collective/gallery space, curated and juried several exhibitions and wrote for two arts publications in Phoenix. She taught ceramics at Shemer Art Center and Museum and exhibited her work both locally and nationally. McBride returned to Pennsylvania in 2018 and resides in Chester Springs with her husband and two dogs. In West Chester, she serves as a board member at The Art Trust Gallery at Meridian Bank and teaches ceramics at Chester County Art Association. She also teaches at Clay on Main in Oley, PA. She is a member of American Craft Council, Philadelphia Sculptors, and Women's Caucus for Art, Philadelphia Chapter.
Comments
comments