Pennsylvania State Police
• A traffic stop shortly before 7 p.m. in the 1200 block of Stockford Road, Pennsbury Township, on Aug. 20 led to the driver being taken into custody for DUI and drug possession. The driver's name was not released in the report. A search of the vehicle revealed a marijuana smoking pipe.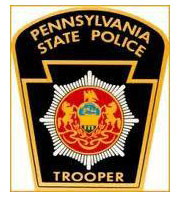 • Police are investigating a case of fraud and forgery at the Walmart in East Marlborough Township o Aug. 21. A report said the unnamed suspect tried using a fraudulent identification card to obtain a money transfer. The suspect fled before police arrived.
• An unidentified suspect was taken into custody for attempted retail theft at the Walmart on Aug. 21. A report said the suspect, from Philadelphia, changed the price tag of a hoverboard from $167 to $19 and then bought the board for $19. Walmart Loss Prevention approached him and brought him to the Loss Prevention Office where he was taken into custody without incident and transported to PSP Avondale for processing. It was then determined there were three active arrest warrants in the Commonwealth Law Enforcement Assistance Network (CLEAN) for him. The arrest warrants were from Montgomery County, Pennsylvania for a parole violation, Philadelphia County, Pennsylvania for a probation violation and West Whiteland Township Police Department for retail theft. The suspect was transported to Chester County Prison and lodged on the warrants
• A traffic stop on Kennett Pike in Kennett Township led to the vehicle's passenger being arrested on drug charges. Police said troopers detected a strong odor of burnt marijuana coming from the vehicle. The passenger of the vehicle was identified — but not named in the report — and was in possession of a small amount of marijuana and was taken into custody.
Kennett Township Police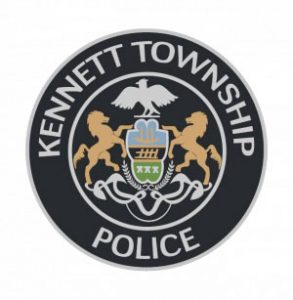 • Kennett Township police said a report of erratic driving led to the arrest of a Delaware man for an out of state warrant. Police identified the driver as Edward Tynes, 57, of New Castle. He was taken into custody and transported to Chester County Prison pending extradition.
• Police said a woman identified only as Lucia Bernal-Castaneda was arrested for DUI at 2:20 a.m. on Aug. 18. Her vehicle was stopped for equipment and moving violations in the 9100 block of Gap Newport Pike. According to the report, Bernal-Castaneda was unable to successfully perform standardized field sobriety testing and was arrested for suspicion of driving while under the influence of alcohol.
• On Aug. 13 Kennett Township Police Department responded to a business in the 1000 block of Kaolin Road for an intoxicated employee creating a disturbance. Officers made contact with the employee — identified as Juan Caraquilla — who was visibly intoxicated. Caraquilla agreed to go back to his on-site apartment and to stay in for the night. However, while patrolling a short while later, officers observed him walking along the road in the area of N. Union Street and Hillendale Road, the report said. He continued to show indicators of impairment and had difficulty standing upright. He was transported to a relative's home and cited for public drunkenness.

See Contributors Page https://chaddsfordlive.com/writers/
Comments
comments