New members were welcomed at the annual The Business and Professional Association of Western Delaware County BPA picnic. The rain held off as people enjoyed a pig roast at the home of Pete and Trish Pagano. The BPA is a business networking organization that meets monthly.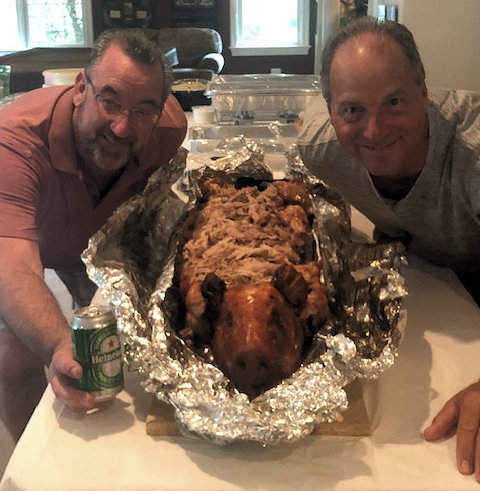 Jim McKinley of McKinley Blacksmiths (left) and Pete Pagano of Pagano Funeral Home pose with the pig prepared by The Meat House.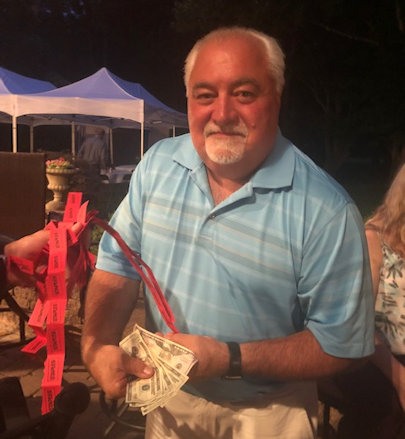 Larry Ferriola of Concord Auto Body won $150 in the fifty-fifty. Members can buy a chance to win a cash prize at each meeting. The proceeds are split between the BPA and the the winner of the drawing. The BPA portion helps offset operating expenses.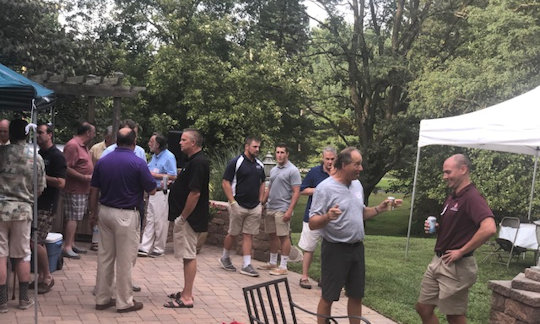 The next meeting is 6:15 p.m. on Sept. 18 at Brandywine Prime in Chadds Ford. For more information about BPA go to http://www.bpaofwesterndelco.com/
Photographs were provided by BPA president Deborah Love of Crozer Keystone Health Systems.
See Contributors Page http://chaddsfordlive.com/writers/
Comments
comments