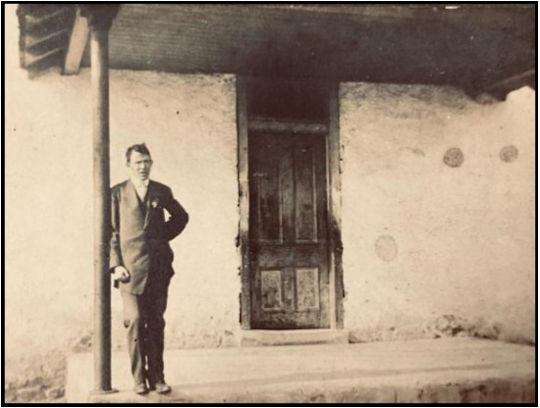 The Sanderson Museum is pleased to announce its newest exhibit, The Schoolmaster, which will debut later this month and remain open throughout regular museum hours through 2020. The exhibit opening will be held on Wednesday, August 28, from 5 p.m. to 7 p.m.
The legacy Christian Carmack Sanderson left was far more than his namesake museum overflowing with thousands of artifacts! Chris, as he was known in adulthood, was many personas to so many people he interacted with in his eighty-four years. First and foremost, he was a teacher and a communicator. He was the consummate educator, and eventually, principal, who impacted hundreds of students' lives, as well as their parents' and the communities they lived in. He continued to communicate with many of his former students for years beyond the classroom. Our newest exhibit, The Schoolmaster, will celebrate his life as a teacher. Visitors will discover artifacts from his teaching career at the Garwood School, Port Providence, Chadds Ford, Locust Grove, Lenape, Dilworthown, Brinton's Bridge, Glen Mills Public School, Green Tree and Oak Grove!
All are welcome to attend the exhibit's opening reception, held at the museum, which will include light refreshments. Reservations can be made by emailing executivedirector@sandersonmuseum.org or calling 610-388-6545. Admission to the exhibit opening reception is free; however donations are greatly appreciated. Please RSVP by Sunday, August 25.
The Sanderson Museum represents a man's life and a nation's history. It contains an eclectic array of art, military memorabilia, presidential artifacts, local history, and collectibles. The museum is open March through November, Saturday & Sunday from 12 p.m. to  4 p.m. or by appointment. Visit the museum at 1755 Creek Road, Chadds Ford, just north of Route 1. Adult admission is $8, Children 6-12 are $5 and free for members and children 5 and under. For more information, call the museum at 610-388-6545 or visit the web at https://sandersonmuseum.org/.

Comments
comments