Chadds Ford Township supervisors received an update on a mapping project that pinpoints historic sites, manholes and storm sewers in the township. The work is the project of Jonathan Sharp, a Chadds Ford resident doing an internship for the township.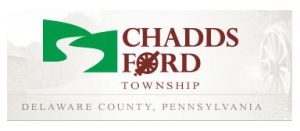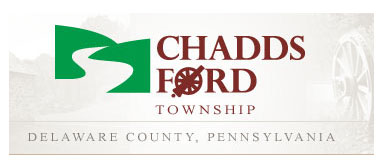 Sharp made his presentation during the Aug. 14 supervisors' meeting. He said he's using GIS, or Graphic Information System mapping, with Google Earth with the Landsat Copernicus satellite. Sharp was able to bring up the satellite image of the  Earth, then home in on Chadds Ford.
Once zoomed in, the 146 historic sites initially showed up as push pins of different colors, with each color representing either a residence, a public building or other type of structure or site. Click on the pin and information about the site pops up. Click again and the property itself is visible.
Sharp is also cataloging the 217 manholes under the jurisdiction of the Chadds Ford Sewer Authority, as well as the storm drains on township roads.  Mapping and cataloging these locations, he said, would make it easier to find them if there's a problem.
Whether the information will be available to the general public is yet to be determined. Supervisors' Chairman Frank Murphy said he wants to have a conversation regarding privacy before a decision is made.
Other business
Supervisors approved special event permit applications for the Brandywine Conservancy's fourth annual Bike the Brandywine scheduled for Sept. 28 and for the Chadds Ford Historical Society's return of Chadds Ford Days set for the weekend of Sept. 14 and 15.
Chadds Ford Days was not held last year to give the historical society a chance to rethink its approach to the event. Murphy said he was "thrilled" to see it come back.

Rich Schwartzman has been reporting on events in the greater Chadds Ford area since September 2001 when he became the founding editor of The Chadds Ford Post. In April 2009 he became managing editor of ChaddsFordLive. He is also an award-winning photographer.
Comments
comments