Pennsylvania State Police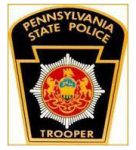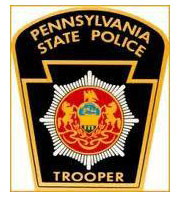 • State police from the Media barracks said an elderly couple, Charles M. Dunn, 85, and Cecilia E. Dunn, 90, of Ivy Lane in Concord Township, were reported missing late last week. According to the report, the couple's daughter hadn't seen her parents for a 12-hour period Friday, Aug. 2 after they were headed to the dentist's office that morning.
Southern Chester County Regional Police
• Salvador Avalos-Baeza, 31, of Kennett Square, is wanted for burglary, theft, and related offenses in connection with the forced entry burglary of a mushroom business, according to a police report. The crime occurred in the early morning hours of Aug. 3, in the 900 block of W. Cypress Street, in New Garden Township. The report said a window was broken to gain entry and checks were stolen from inside. Charges were filed and an arrest warrant was issued that same date. Anyone with information on the whereabouts of Avalos-Baeza is asked to call 911. Anonymous tips can be submitted through the "Submit A Tip" link on our Crimewatch Page.
Kennett Township Police
• On July 30, Sophia I Ruiz, 28, from Cochranville, was arrested as a fugitive from justice stemming from an outstanding assault warrant from Cecil County Maryland. No other details were available.
• Police said Charles Kaniuka was arrested at a DUI checkpoint in the area of Route 1 and Route 52. According to the report, police observed signs of impairment and requested that he perform standardized field sobriety tests. He was unable to complete the tests and was arrested. The incident happened at 11 p.m. on May 31. Also arrested for DUI at the checkpoint during the overnight hours of May 31-June 1 were Michael Moser, Michele Thornal and Kelli Graybeal.
• On April 18, 2019 at approximately 11:15 p.m., the Kennett Township police officers responded to a residence in the 700 block of West Baltimore Pike for an assault. According to the report, a juvenile victim reported that Kevin Morales-Lopez attacked him with a knife and then fled the house. Several minutes later, Morales-Lopez returned to the home with two other males, one of whom was identified as Alexander Lopez, the brother of Kevin Morales-Lopez. The subjects chased the victim into an apartment and were threatening to kill him while attempting to break through the locked door, police said. Morales-Lopez was arrested on scene. An arrest warrant was issued for Alexander Lopez, who was later taken into custody. Anyone with information concerning the identity of the third male is asked to contact Det. Amanda Wenrich or Officer Pedro Melendez at 610-388-2874.

See Contributors Page http://chaddsfordlive.com/writers/
Comments
comments