When I was in high school, my sister and I would run home from the bus stop, throw our books down on the kitchen table and dash into the den to watch "Dark Shadows," a soap opera about Barnabas Collins, a tormented vampire roaming the docks of 1795 Collinsport, Maine, looking for his next victim while seeking the face of his lost love Josette, and wanting nothing more than to become mortal.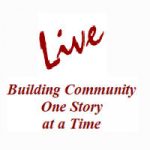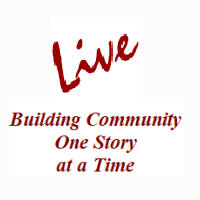 So when I'd hear of people donating blood, I'd shudder, imagining it would be like being attacked by a vampire and feeling your life grotesquely draining away. And then again there were those uh…needles.
Like many of you, I give to the American Red Cross whenever there's a national disaster like a flood, hurricane or wild fire. But I've never considered donating blood — oh no, not me. Even when I go to the local lab to get my blood drawn to check my A1C and cholesterol, the tech always says, "I can't find a vein. Maybe I better try your other arm."
And then I go home with a bruise the size of Delaware inside my elbow.
Two weeks ago, I got an email from the American Red Cross about an emergency, a national shortage of blood. As of today, only a three-day supply on hand. For while our nation's blood supplies have dropped precipitously as donors go on summer vacations - trauma, surgery, cancer, leukemia or sickle cell anemia patients don't take vacations.
And here's a surprising fact. Only 38 percent of our population is eligible to give blood for various reasons, and of that 38 percent only 10 percent give blood regularly. That's 3 percent of our total population.
One donor can give 1 pint (unit) of blood every 56 days. But one accident victim can need as many as 90 units of blood.
So I took a deep breath, went on line and clicked on a time slot at the local American Red Cross Center less than 10 minutes from our home.
The American Red Cross Donation Center in West Chester is tucked away in a little shopping center. Inside it was calm and peaceful. About ten or more people reclined on special chairs giving blood.  No one looked the least bit distressed.
Most of your appointment is spent on a mini physical which includes pulse, blood pressure, a quick blood hemoglobin test and a health history.
To save time, the health history can be done on line the day of your appointment. You will be asked about certain foreign countries where you may have lived, prescription and non-prescription drugs use as well as any unsafe practices that might put your blood at risk.
If you pass the health history and hemoglobin test, it's on to your station.
Except for the brief pinch you feel when the needle goes in, the actual collecting of blood is totally painless and takes only a little more than 5 minutes. Surprisingly, I was not one bit dizzy or unsteady when I got up.
After a few minutes at the snack table enjoying some cold cranberry juice and munching on a granola bar, I walked out to my car and drove home feeling no different except for the knowledge that my pint of O Positive, or its components, would save three people.
And guess what…not one bit of bruising. What pros!
Now listen up all you good, red blooded people. No one would ever consider me brave. Hey - I'm scared of Ferris Wheels!
The American Red Cross www.redcross.org/give-blood.html desperately needs you right now. You can do it!

Sally Denk Hoey, is a Gemini - one part music and one part history. She holds a masters degree cum laude from the School of Music at West Chester University. She taught 14 years in both public and private school. Her CD "Bard of the Brandywine" was critically received during her almost 30 years as a folk singer. She currently cantors masses at St Agnes Church in West Chester where she also performs with the select Motet Choir. A recognized historian, Sally serves as a judge-captain for the south-east Pennsylvania regionals of the National History Day Competition. She has served as president of the Brandywine Battlefield Park Associates as well as the Sanderson Museum in Chadds Ford where she now curates the violin collection. Sally re-enacted with the 43rd Regiment of Foot and the 2nd Pennsylvania Regiment for 19 years where she interpreted the role of a campfollower at encampments in Valley Forge, Williamsburg, Va., Monmouth, N.J. and Lexington and Concord, Mass. Sally is married to her college classmate, Thomas Hoey, otherwise known as "Mr. Sousa."
Comments
comments