Pennsylvania State Police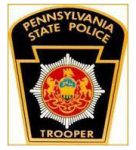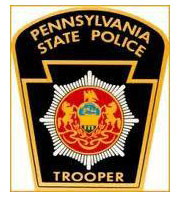 • On May 3, sometime between 2 and 4 a.m., someone stole a truck with a trailer containing three commercial lawnmowers from a business at 2 La France Way in Concord Township.
• Someone stole $390 from a cash box at Lice Lifters on Route 1 in Chadds Ford Township sometime between May 6 and May 11.
• Police said Joseph Iavarone, 44, of Aston, was charged with harassment for continuing to phone and show up at Duffers Pub on Route 1, harassing and annoying employees after being told to stay away.
• Russell Eugene Walker, 68, of Milford, Del., was charged with retail theft for taking cheese from the Wegmans in Concord Township, police said. The incident happened May 14 at 11:11 a.m.
• Jeffrey M. Welsh, 45, of Boothwyn, and Edward Francis Coale, 46, of Glen Mills,  were charged with harassment, according to a police report. That report said the harassment included striking each other with closed fists. The incident took place at 108 Bethel Road in Concord Township on May 25.
Kennett Township Police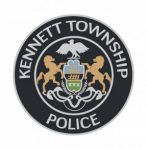 The Kennett Township Police Department is investigating an assault that occurred on May 20, at approximately 6:12 p.m., at the intersection of Creek Road and Old Kennett Road. An unidentified operator of a black four-door Jeep Wrangler, silver wheels, unknown Pennsylvania license plate, is wanted for questioning after a physical assault occurred with a male bicyclist. The Jeep's operator is described as a white male, approximately 6 feet 2 inches, 50 years of age, having blonde to silver hair, and a stocky athletic build. The Jeep was also occupied by a juvenile male passenger, approximately 15 years of age, and possibly the son of the driver. If you can assist with the identity of the driver, or have any further information reference this investigation, please contact Cpl. Jeffrey Call, at 610-388-2874. Picture provided is what the Jeep may look like, not the actual vehicle.

See Contributors Page https://chaddsfordlive.com/writers/
Comments
comments