Kennett Township supervisors today announced they have fired Township Manager Lisa Moore.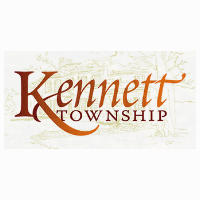 Moore, who was township manager since 2010 but had been with the township a lot longer, was first placed on paid administrative leave after the supervisors were notified by a financial institution April 25 of suspicious transactions in their bank accounts.
According to an email sent to township residents on Monday, Moore was dismissed May 17 "after new information was discovered and brought before the supervisors," supervisors Scudder Stevens, Richard Leff and Whitney Hoffman wrote. "The dismissal action was coordinated with the township's legal and human resources representatives."
Two separate investigations are ongoing into the discovery of the suspicious financial transactions in the township's bank accounts. One is led by the Chester County District Attorney's office, and the other is led by the forensic accounting firm of Marcum LLP, which was hired by the supervisors. A report on the audit could be ready by early fall, supervisors said at their May 15 meeting.
In the May 20 notification, the supervisors reiterated that they are limited in talking about the situation.
"Because of the ongoing investigations, Kennett Township supervisors are unable to comment on today's action," according to the email. "As we promised, we'll continue to keep you updated on developments. Thank you for your patience and support as we work to quickly and thoroughly address this difficult situation."
Since being notified of the financial irregularities, the three supervisors have taken over the day-to-day management of the township and oversight of its staff, Stevens said at the supervisors' last meeting. They are also actively looking to hire an interim manager during the investigation.

Monica Thompson Fragale is a freelance reporter who spent her life dreaming of being in the newspaper business. That dream came true after college when she started working at The Kennett Paper and, years later The Reporter newspaper in Lansdale and other dailies. She turned to non-profit work after her first daughter was born and spent the next 13 years in that field. But while you can take the girl out of journalism, you can't take journalism out of the girl. Offers to freelance sparked the writing bug again started her fingers happily tapping away on the keyboard. Monica lives with her husband and two children in Kennett Square.
Comments
comments