Pennsylvania State Police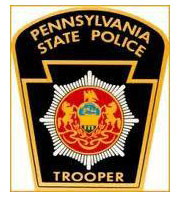 • An unidentified motorist was cited for careless driving while in the Wawa parking lot on Naamans Creek Road. Police said the driver was leaving the lot when he dropped his drink on the floor of the passenger side. He reached down to pick it up but stepped on the gas while doing so and struck two other vehicles. No injuries were reported. The accident happened at 5:37 a.m. on April 9.
• Police said a 48-year-old man from Chadds Ford overdosed on heroin on April 10 but was revived by members of Concord EMS. He was then transported to Riddle Hospital.
• An 18-year-old identified as Evan Matthew Clarke, of Aston, was arrested on drug charges following an incident at Garnet Valley High School on April 12, police said. According to the report, police responded to a call for medical assistance at the school at 12:40 p.m. A juvenile, who is believed to have taken unknown drugs,  was taken to Riddle Hospital. The second student was found with a small amount of marijuana and paraphernalia.
• An unknown suspect stole four items — valued at $100 — from the Fresh Market in Concord Township on April 15.
• State police from the Media barracks are investigating the theft of a silver tea set from a home on Smithbridge Road in Concord Township. The theft took place sometime between 8:15 p.m. on April 18 and 5:45 p.m. on April 19. According to the police report, the victim — a 73-year-old woman — came home to find that someone had rummaged through belongings, took the tea set and then fled through a kitchen door.
• A noise complaint led to a disorderly conduct citation for a Concord Township man. Police said James Matthew Wilson, 31, was playing music loud enough to be heard from the street — Eagle Lane — at 2:41 a.m. on April 20. Police said a neighbor had asked him to desist, but he then played the music louder. Police then asked him to desist. At 4:27 a.m., Wilson began jumping on the floor, throwing things and yelling at the floor, continuing to disturb the victim. At 5:17 a.m., he was still screaming, police said, and he was then cited.
Southern Chester County Regional Police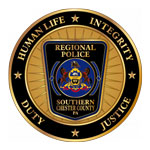 • Lindsey L. Frederick, 28, of Newark, was charged with violations of the Controlled Substance, Drug, Device, and Cosmetic Act and with tampering with or fabricating physical evidence, in connection with an incident that occurred on March 19 in the 700 block of Newark Road, in New Garden Township, police said. According to the report, police had stopped the vehicle she was driving for having non-functioning brake lights. While police were speaking with another occupant, Frederick was observed trying to dispose of suspected cocaine, the report said. The substance was recovered along with drug paraphernalia. Subsequent analysis confirmed the substance to be cocaine and a summons was issued.
• Police said Christopher N. Peart Jr., of Smyrna, was arrested on drug charges after he was stopped for a lighting violation and was found to be in possession of marijuana. The incident occurred on April 07 at 2:31 a.m., in the 8800 block of Gap Newport Pike, in New Garden Township. Peart was taken into custody, processed, and released pending issuance of a summons.
• Daniel Morales, 21, of Avondale was arrested and charged with several counts of possessing instruments of crime and criminal mischief, for allegedly throwing rocks at two residences and a vehicle, causing damage to the window glass, panes, and siding. The incident occurred April 5 at 8:15 a.m. in the 100 block of Starr Road, in New Garden Township. Morales was taken into custody, processed, and held for arraignment, police said. He was initially committed to the Chester County Prison but was later released after posting 1 percent of the $5,000 bail.

See Contributors Page https://chaddsfordlive.com/writers/
Comments
comments