Next Friday, March 22, marks the opening of the 70thannual Chadds Ford Art Show and Sale. There will be 65 artists taking part in the event that was started by Betsy Wyeth when her son Jamie attended the school in 1949.
For two of the artists, that history is significant. Kathy Ruck, this year's featured artist, and Rick Phillips, the donating artist this year, both said the history is a main attraction for them. This is the fourth year for Ruck at CFES while Phillips has been part of the show since 2011.
"The Wyeths started it," Phillips said, "and it's great because it doesn't cost you anything if you don't sell, but we do like to sell. And it's very well attended."
He added that he likes the fact that it's a local event with "my people," meaning fellow artists and friends.
Ruck's reasoning is similar. "It's the history of the show; it has quite a reputation having been started by Betsy Wyeth. A lot of my friends are here also."
Phillips interjected that having friends in the show and other friends viewing "is like being with an extended family."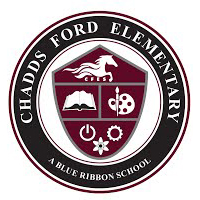 The piece Phillips is donating shows a bicycle in a field with a farmhouse in the background. It's titled "Vintage Americana."
Ruck's featured piece is "Spring on the Brandywine Battlefield." It's a scene from the Battlefield Park showing the side of the Gilpin House and the old sycamore tree with a splash of blue flowers in the foreground.
In addition, this year will include another visit by Chadds Ford artist Karl Kuerner, but Mary Cronin from the Brandywine River Museum of Art will also be on hand 1 p.m. Saturday to discuss the history of the Wyeths.
The show is a fundraiser for the PTO with that group getting 30 percent of the sale price. Nicole Scull, who's chairing the event for the third year, said last year's event made $20,000.
According to school Principal Shawn Dutkiewicz, the money goes toward a variety of enrichment programs, technology applications, special programs. "They're opportunities that we don't have as part of our regular budget to do," he said.
Everything gets underway with an adults-only event Friday night from 7-10 p.m. That night includes live music, complimentary hors d'oeuvres, and an opportunity to meet and talk with the artists, many of whom will be available to sign or personalize their work.
Saturday's events go from 10 a.m. to 4 p.m. In addition to Cronin's talk, there will also be a "Paint Party" class offered by artists Christine Burke and Diane Micklin from 11 a.m. to 1 p.m. and a raffle drawing at 3 p.m.
MasterCard and Visa are accepted. All proceeds support educational enrichment programs at Chadds Ford Elementary School.

Rich Schwartzman has been reporting on events in the greater Chadds Ford area since September 2001 when he became the founding editor of The Chadds Ford Post. In April 2009 he became managing editor of ChaddsFordLive. He is also an award-winning photographer.
Comments
comments