Pennsylvania State Police
• A 17-year-old motorist was cited and transported following a Dec. 31 accident on Route 1 at State Farm Drive. Police said the youth struck another vehicle while trying to merge into southbound Route 1 traffic. The accident happened at 10:44 a.m.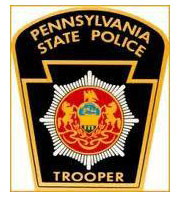 • Police said Patricia Hackett, 45, of Chadds Ford, was taken into custody for simple assault on Jan. 5. According to the police report, Hackett was throwing things and striking her boyfriend and mother. Troopers also observed evidence of physical injury, the report said.
• Police are investigating a report of fraud and forgery in Concord Township. A report said a Concord resident reported that someone opened a fraudulent Sprint account in his name and charged more than $5,000. The victim only learned of the incident when he was refinancing his home.
• A 14-year-old girl from New Castle, Del. is accused of stealing a Nintendo Switch and Nintendo DS — valued at $477 — from the Target store on Hatton Drive in Concord Township on Jan. 11. The suspect was processed and released to her mother.
• A 77-year-old man from East Marlborough Township was the victim of identity theft and extortion. According to a state police report, the unknown suspect emailed the victim in an attempt to extort $500 regarding alleged embarrassing online activity. The suspect also tried using credit cards belonging to the victim.
• State police from the Avondale barracks said an unknown motorist struck a parked car on Soltner Drive in East Marlborough Township on Dec. 24. The driver fled the scene.

See Contributors Page https://chaddsfordlive.com/writers/
Comments
comments