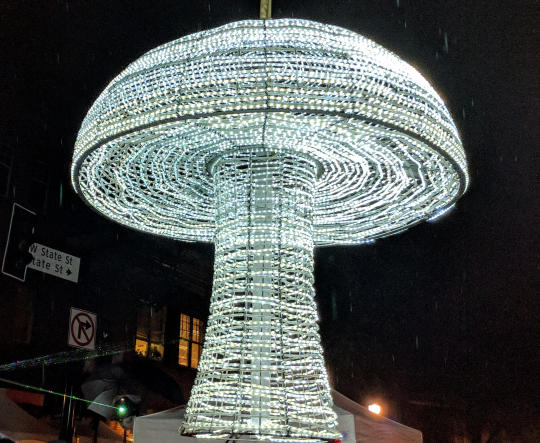 • All township governments will be meeting Monday, Jan. 7 for the state-mandated re-organization meeting. Birmingham, Concord and Pennsbury will also hold their regular meeting that same night. Chadds Ford Township will hold its regular meeting on Wednesday, Jan. 9.
• January is designated as National Blood Donor Month by The American Red Cross to encourage donors to give blood, which is typically in short supply during winter due to the holidays and inclement weather that makes people more prone to illness.
• Chester County signed contracts on the preservation of its 500th farm this week, bringing the total number of farm acres preserved in the county to just under 40,000.  In total, more than 136,000 acres – 28 percent – of land in Chester County has been preserved since the beginning of its open space preservation program in 1989. The latest farm to be preserved is the 109-acre farm, owned by Gerald and Cindy Rohrer, is located in Upper Oxford and West Fallowfield townships.
• Chair Yoga is back at the Rachel Kohl Library. There are six classes beginning 10:30 a.m. on Monday, Jan. 7 and running through Feb. 25. Cost is $30. Registration is required.
• Delaware County, in conjunction with Tyler Technologies, will hold a presentation for members of the business community regarding the county's Tax Reassessment. The meeting will be held on Jan. 9 at 10 a.m. at the Delaware County Chamber of Commerce (1001 Baltimore Pike Springfield, PA19064/lower level). Delaware County is currently undergoing a county-wide reassessment of all real property resulting in new residential and commercial property values for 2021. Delaware County has set up a website dedicated to educating residents and answering questions regarding Delaware County's Tax Reassessment Project. The website includes a video presentation on the Tax Reassessment process. The website can be found here. A Reassessment Hotline has also been set up for residents to call with any questions or concerns. The number is 610-891-5695.

See Contributors Page https://chaddsfordlive.com/writers/
Comments
comments