Pennsylvania State Police
• Police said Schuyler Bryton Allen, 22, of Wilmington, was arrested for DUI after a traffic stop on State Farm Drive at Route 202 in Concord Township on Dec. 8. The police report said Allen was initially stopped for traffic code violations at 1:28 a.m.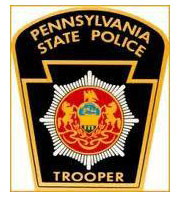 • Police are investigating the report of a stolen debit card. The report said the card was stolen Dec. 12 while the victim was at the Starbucks in Glen Eagle Square. The victim told police unauthorized transactions were made to her account.
• Brothers Pizza on Route 1 was burglarized sometime during the overnight hours of Dec. 20-21. Police said the store was broken into and $750 in cash and a $500 iPad were stolen.
• A 43-year-old woman from Anchorage, Alaska was arrested and charged with aggravated assault following a Christmas Eve incident at the Concordville Inn. According to a report, Christina Kathrin Houser entered the inn's restaurant as it was closing and she became disorderly when asked to leave. State troopers from the Media barracks were called and Houser allegedly kicked and spat at them and threatened to kill one of the troopers. Bail was set at $100,000 during the arraignment, but she was unable to post the bail and was confined to Delaware County Prison.
See Contributors Page http://chaddsfordlive.com/writers/
Comments
comments