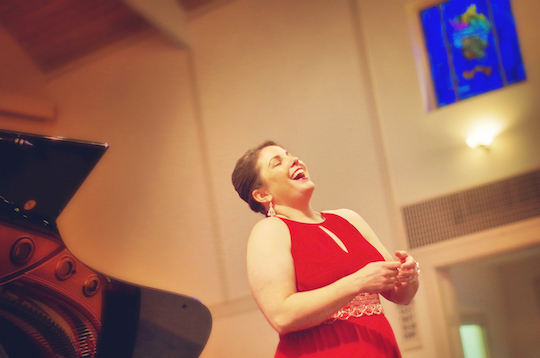 The Board of Directors of Uptown! Knauer Performing Arts Center in West Chester is pleased to welcome Catherine Friedman as the next executive director. "We were overwhelmed with the quality of the candidates from our nationwide search," said founding board member Tom McEvoy, "and very pleased that our top choice lives right here in our own backyard. Catherine's experience as an executive director, her background in the performing arts and her passion for Uptown! is the perfect combination to help this theater grow and expand."
Catherine has worked as executive director of Friends Association for Care and Protection of Children in West Chester for the last 7 years and for several other local social service organizations since 2003. She holds a master's degree in music from Westminster Choir College at Rider University and spent her early career in supportive roles for performing arts organizations including New York City Opera. No stranger to Uptown!, Catherine regularly performs as a member of one of Uptown!s seven resident companies, Opera tutti. Uniquely qualified, she is already a member of the Uptown! "family."
Reflecting on her decision to pursue this opportunity, Catherine says she has been a huge fan of the theater since its inception. "As someone who is a performer and has a lifelong love of the arts, this was an opportunity I could not pass up. What an honor to be part of what Uptown! has become to this community." Indeed, after moving internationally throughout her childhood, Friedman considers West Chester her "hometown" since settling here with her husband fifteen years ago. She says her new position "perfectly brings together my passions for the arts, for West Chester and for community building".
"The job of operating a theatre company is as fascinating as it is complex," said Board President Gary Green. "It was important for us to find someone with an understanding of the big picture who could work with all kinds of folks. Catherine has all the tools to run the theater as a nonprofit business, and she has the enthusiasm to do the job with heart."
The theater will be bustling with activity as Friedman steps into her new role on Wednesday, Dec. 19. The Resident Theater Company will be in their second week of "Lend Me A Tenor", and The Jazz Cocktail Hour's Family Night with Cartoon Christmas Trio happens that Thursday. The Board of Directors hopes to be reaching the end of year giving goals with the 'McEvoy Match' campaign, while staff and volunteers will be finalizing plans for Uptown!s New Year's Eve celebration. Retiring Director, Angela Scully will be on hand initially, to aid in a smooth transition.
Uptown! Knauer Performing Arts Center is conveniently located near parking, shopping and restaurants at 226 North High Street, West Chester. Find additional information or purchase tickets at UptownWestChester.org, at the box office or 610.356.ARTS(2787).

Comments
comments