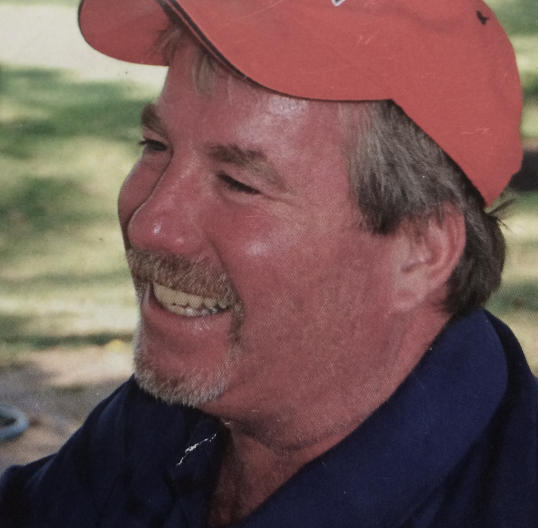 Mark Kelly grew up in the Glen Mills area. Handsome and outgoing, he graduated from Salesianum and then St. Joseph's University. He met Nina Napoli of Concordville while they were working at Pace One restaurant in Thornton. Nina liked Mark right away. "He was funny and sweet," she remembers. They began dating three months after they met and married three years later, in 1989. The newly-weds embarked on creating the perfect all-American family. They had three beautiful children Dan, Joe and Elyse. Both enjoyed successful careers—Mark in medical sales and Nina in tourism marketing. Nina Kelly is now director of Marketing & Communications for the Chester County Conference & Visitors Bureau.
Life was good. Then, at age 43, Mark started to limp and walk with a strange gait. One winter day he came home from ice skating and said to Nina, "It's the weirdest thing; I've forgotten how to skate." His symptoms were peculiar, but not alarming. Nevertheless, the couple spent a year visiting doctor after doctor. When they finally received a definitive diagnosis that explained Mark's symptoms, it was the worst news they could imagine. Mark had amyotrophic lateral sclerosis, more commonly known as ALS or "Lou Gehrig's Disease." He was 44 years old.
ALS is a progressive neurodegenerative disease that affects nerve cells in the brain and the spinal cord. There is no one test or procedure to diagnose ALS. It is through a clinical examination and series of diagnostic tests, often ruling out other diseases that mimic ALS, before a diagnosis is established.
Mark faced his terminal disease with grace and the philosophy to live every day to the fullest. He decided it was best to retire soon because he had already fallen several times. Besides continuing to work full time, Nina provided care for Mark and dove into fundraising for the ALS Association. "With money received from one fundraiser, we retrofitted our home with ramping and converted our garage to a downstairs bedroom with a handicap accessible bathroom," says Nina. As for the kids, after the initial shock and extreme sadness that they were going to lose their dad, they rallied to make the rest of his life wonderful. Mark fought valiantly for six years before passing away three years ago this month, six months after his 50th birthday.
The Kelly children all chose career paths influenced by their father and his illness. Dan, the oldest, is a scientist working in medical research. Elyse, the youngest, is in graduate school at Jefferson studying occupational therapy. Middle-son Joe lives in California, and works in sales, like his dad.
The "ice bucket challenge" a few years ago brought much needed publicity and funding for ALS research and patient care, but the work continues. Nina says, "Let's stop it from being a terminal disease" and resolves, "we will never forget Mark, and we will never stop fighting the awful disease that took him from us and affects so many other families."
Keller Williams Real Estate and the Kelly/Napoli family will host Brandywine Valley's 7th Annual Casino Night, Friday, November 2, at the Concordville Inn, 780 Baltimore Pike in Glen Mills, from 7 to 11 p.m. The organizers hope to raise at least $30,000 in memory of Mark Kelly who died in 2015 of ALS also known as "Lou Gerhig's Disease." All proceeds from the event will benefit the ALS Association-Greater Philadelphia Chapter and KW Cares, a public charity created to support Keller Williams Associates and their families with hardship resulting from a sudden emergency. The fun evening will include gaming tables, food, drink, and the chance to win fabulous prizes. Individual tickets are $50 and sponsorship opportunities, which include multiple tickets, are available at www.kwcasinonight.com, Andrea.Napoli@kw.com, or by calling 610-399-5100.

Lora has a passion for art, gardening, yoga, music and dancing. She continues to research the life of locally born abolitionist and 1998 National Women's Hall of Fame inductee Mary Ann Shadd Cary. She is a dedicated community volunteer, working with the American Association of University Women, Wilmington, DE branch (programs chair), Chadds Ford Historical Society (former board member) and Brandywine Conservancy & Museum of Art. Lora lives in Birmingham Township with her husband Bill and son Brad. Daughter Erika lives in Pittsburgh with husband Bob and baby Wilhelmina. She is a former French, Spanish and ESL teacher, bilingual life insurance underwriter and public relations coordinator for Delaware Art Museum and Brandywine Conservancy & Museum of Art.
Comments
comments