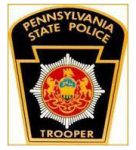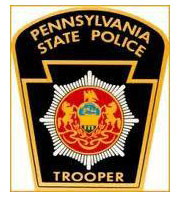 • State police from the Avondale barracks have accused Benjamin Alika Talbert, 37, of Chadds Ford, with harassment following a Sept. 25 incident on Hillendale Road. A report said Talbert followed the victim, a 33-year-old woman, to their children's schools after a verbal altercation and engaged in another verbal altercation.
• Corey Michelle Grabowski, 31, of Wilmington, was taken into custody for driving under the influence on Sept. 27, a police report said. According to state police, troopers were conducting a "wellbeing" check on the vehicle on Cossart Manor Road in Pennsbury Township at 12:20 a.m. According to the report, Grabowski was deemed unable to safely operate a motor vehicle after completing standardized field sobriety tests.
• A 16-year-old Unionville High School student was robbed of $30 at the school on Sept. 17, state police said. According to the report, six $5 bills were taken from the victim's wallet in the boys' locker room next to the gym.
See Contributors Page http://chaddsfordlive.com/writers/
Comments
comments