Pennsylvania State Police, Media Station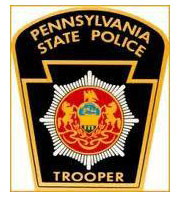 • A 50-year-old woman believed she was ripped off at Duffers Pub on Aug. 30. A police report said the woman was at Duffers in Concord Township between 9 and 11:30 p.m. with her husband and a friend. The next morning, she discovered her debit card was missing. She contacted her bank to discover several unauthorized charges. According to police, it was later learned that her husband had taken the card and he made the charges.
• Someone gained unauthorized access to a Franklin Mint Credit Union account with PayPal and took $515 from the account. The incident happened on Sept.8 in Concord Township.
• On Sept. 4, an unknown person gained access to the victim's credit card account number and made six transactions for $300 at different stores in Philadelphia. The victim is a 40-year-old woman from Concord Township.
• State police said Larry Edward Duross, 18, of Dartmouth Woods, Del., was found to be DUI after a traffic stop in Chadds Ford Township. The incident happened Sept. 1 at 12:04 p.m. on Route 1 at Station Way Road.
• Someone stole a tailgate from a Chevrolet Silverado sometime during the overnight hours of Sept. 1 and 2. The truck was parked in the parking lot of the Wyndham Gardens Hotel on Route 1 in Concord Township. Anyone with information is asked to phone the state police at 484-840-1000.
• State police said Alejandro Munoz-Figueroa, 42, of Mexico, was arrested for DUI and hit and run on Aug. 29 in Concord Township. A report said Munoz-Figueroa drove a motor vehicle while "highly intoxicated" and rear-ended another vehicle on Fellowship Drive at Route 322. He then fled the scene, but was stopped a short time later, police said.
See Contributors Page http://chaddsfordlive.com/writers/
Comments
comments