• The Cannon Ball is coming. The celebration of the 50th anniversary of the Chadds Ford Historical Society is scheduled for 7-11 p.m. on Friday, Aug. 24, at The Gables on Route 1 in Pennsbury Township. Celebration activities include a silent auction, chef stations, libations and a deejay. Admission is $85 for  CFHS and Chadds Ford Business Association members and $95 for others. Dress is cocktail attire. Tickets are available at www.chaddsfordhistory.org
• The Brandywine Conservancy is partnering with the Chester County Planning Commission to study the feasibility of a formal Water Trail along the Brandywine Creek. The study will examine the opportunities, constraints, and challenges presented by a water trail and will provide recommendations regarding access, safety, trail amenities, educational opportunities, environmental considerations, long-term stewardship of the creek, and potential partnerships to promote and manage the Water Trail. In the coming weeks, the Conservancy will begin to formulate a volunteer advisory committee that will help guide the study. Are you interested in serving on the volunteer advisory committee? If so please contact Rob Daniels at rdaniels@brandywine.org or call 610-388-8124 to learn more.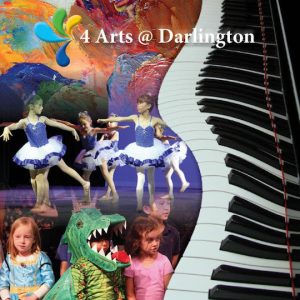 • Darlington Arts Center is offering 4 percent off on fall group classes and workshops for those who register by Aug. 18. Darlington is offering several group classes and workshops in the season ahead with multiple avenues to explore for students of all ages, from preschool to adults. Darlington also provides individual lessons in the four arts including voice and dramatic acting. The fall catalog is here.
• Kennett Square is gearing up for the 2018 Mushroom Festival, scheduled for Saturday and Sunday, Sept. 8 and 9. Among other things, festivities will include an antique car show, a community parade, a mushroom run, a cute as a button baby photo contest and a fried mushroom eating contest. For more information or to register for events, go to https://mushroomfestival.org
• The Delaware County Court of Common Pleas and the Office of Judicial Support launched E-filing for non-family civil matters on July 30. Delaware County now offers attorneys and self-represented litigants the ability to electronically file documents and pay filing fees over a secured website through the Office of Judicial Support's civil case management system supported by Thomson-Reuters. E-File will be available in civil (non-family) cases on a voluntary basis for the first 90 days. On Monday, Oct. 29, E-filing will become mandatory for users in non-family civil cases. E-Filing for family law cases is expected to be made available to attorneys and self-represented litigants after the implementation of civil E-Filing. An E-Filing User Guide can be found here.
See Contributors Page http://chaddsfordlive.com/writers/
Comments
comments