• State police from the Media barracks said two men, both white, are being sought for stealing $222 worth of baby formula from the Walgreens on Route 202 on June. 11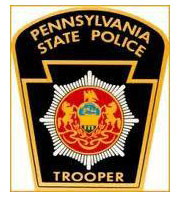 • Michael Joseph Buchy,57, of Garnet Valley was charged with simple assault, according to a state police report. Police said he and the victim got into an argument that turned physical. The argument was over Internet access. The incident happened May 30.
• Sometime between June 7 and June 9, someone stole nuts from all four tires of two vehicles at Team Toyota on Route 1 in Concord Township, police said.
• State police are investigating a report of a stolen firearm from a car being serviced at David Dodge on May 10. The report said the victim went to get the vehicle after it was serviced, but that a .38 Taurus revolver was missing from the glove compartment. The investigation was continuing.
• Someone stole two backhoe forks, 60 grade pins and two ADA truncated domes from the Wells Fargo Bank parking lot on Byers Road in Concord Township, police said. The value of the stolen items is $4,500.
• Police said someone unlawfully transferred $94,000 from a business account on Ridge Road in Chadds Ford Township. The report was made on June 2.
• Michele Marie Molchany, of Reading, was arrested for DUI on Route 202, according to a police report. Police said Molchany was stopped for a vehicle code violation at Route 202 and Smithbridge Road in Concord Township at 11:54 p.m. on May 11.
See Contributors Page http://chaddsfordlive.com/writers/
Comments
comments