• A 22-year-old man was cited following a one-car accident in Pocopson Township on April 24. A report from the Avondale barracks of the Pennsylvania State Police said Cristian Gasca, of Kennett Square, was also injured after the Toyota Highlander he was driving ran off the Lenape Road near Red Bridge Lane at 8:49 a.m. Police said the vehicle struck a ditch.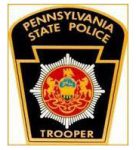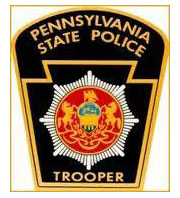 • A West Chester man told police $1,000 was stolen after he left his wallet and cellphone at a store in East Marlborough Township. According to police, the man returned to the store and an employee returned the items saying another customer had found them. However, the 60-year-old victim said the money was missing from his wallet. The incident happened March 29, between 3 and 3:30 p.m.
• . Police are investigating a reported burglary in Pocopson Township. A state police report said several pieces of jewelry were missing as were bank checks totaling more than $2,000. The incident happened sometime between April 8 and 22 on Deblyn V Lane.
• A passenger in a Dodge Journey was injured and taken to Christiana Hospital after a deer ran into the side of the vehicle on Route 926 on March 24 at 2 p.m. Police said the deer "fled" into a wooded area near the scene.
• According to Southern Chester County Regional Police, Lenard E. Ruebeck, 26, of New Castle, was charged with several theft offenses, following the investigation into a report that he scammed students at the Kennett Middle School into making donations for the Leukemia and Lymphoma Society, only to deposit the donated money, totaling $123, into his own personal checking account. The Kennett Middle School administration reported that between August and November of 2017, Ruebeck ran a fundraiser for the LLS by informing students about diseases, through seminars held during class and gym.
See Contributors Page http://chaddsfordlive.com/writers/
Comments
comments