Pennsylvania State Police
• A traffic stop for a violation led to a 24-year-old male from Delaware being popped for drug possession in Kennett Township. A state police report said the man, unnamed in the report, had a controlled substance and drug paraphernalia. The incident happened at 2:52 p.m. on April 15.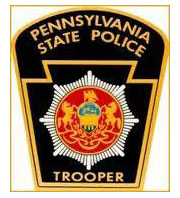 • On April 12, at 6:35 p.m., police made a traffic stop in the 300 block of Longwood Road in East Marlborough Township. A report said the driver, from Kennett Township, was under the influence of a controlled substance and possessed heroin and crack cocaine. Police did not name the suspect.
• State police said Dasch Arthur Jarrett, 34, of Drexel Hill, was arrested for DUI and possession of a small amount of marijuana following a traffic stop on E. Baltimore Pike and Lenape Road in Kennett Township on March 17.
• On Thursday, April 26, from 10 a.m. to 2 p.m., Pennsylvania State Police at the Media barracks — 1342 W. Baltimore Pike, Media — will give people the chance to safely get rid of potentially dangerous, unused or outdated drugs. The collection is done in connection with the U.S. Drug Enforcement Administration. (The DEA cannot accept liquids or needles or sharps, only pills or patches.) The service is free and anonymous, no questions asked. On Saturday, April 28, Kennett Township Police will hold a similar event. That collection will take place at 801 Burrows Run Road in Kennett Township.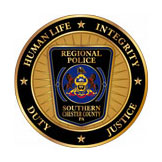 Southern Chester County Regional Police

• Police said Hector Sanchez-Perez, 28, of Avondale was arrested and charged with DUI and related traffic offenses, after the 2007 Chevrolet he was operating was stopped for erratic driving. The incident occurred on March 18 at 12:42 a.m., in the 9000 block of Gap Newport Pike, in New Garden Township. Police on routine patrol observed the vehicle traveling at a high rate of speed on Gap Newport Pike. As police followed the vehicle, the registration plate was being lit by non-regulation lights and the vehicle failed to maintain its lane of travel.
• Juan J. Hernandez Jr., 19, of Avondale was arrested and charged with aggravated assault, robbery, false imprisonment, terroristic threats, strangulation, resisting arrest, and harassment, following an incident on March 17, according to a police report. At approximately 12:33 p.m., police were dispatched to the 9100 block of Gap Newport Pike, in New Garden Township. Upon arrival, police found Hernandez standing in the doorway of the residence blocking the victim from leaving. A witness at the scene reported that Hernandez had been physically restraining the juvenile victim from leaving. The victim reported that Hernandez had forced her to unlock her cell phone so that he could go through it. He reportedly withheld it from her for over two hours and would not allow her to call police. He then reportedly threw the victim to the ground and choked her until she could no longer breathe. Police said they saw evidence corroborating the victim's account. When police attempted to take Hernandez into custody, he struggled and resisted their efforts to handcuff him. He was eventually taken into custody. He was processed and was held for arraignment, after which he was initially committed to the Chester County Prison, in lieu of posting bail.
See Contributors Page http://chaddsfordlive.com/writers/
Comments
comments