• An arson investigation has led to attempted murder charges. State police from the Avondale barracks said Michael Thomas Shelley, 25 of Oxford, was charged with three counts of criminal attempted murder, arson, possessing instruments of crime and criminal mischief. According to the report, police were investigating a case of suspected arson following a Jan. 19 fire on Pachall Mill Road in Penn Township. The fire destroyed two vehicles and caused major damage to a residence with three people inside. A secondary investigation of an April 4 break-in at the TJ Maxx in East Marlborough Township led to Shelley who was wearing a mask, blue hoodie and sunglasses walking around the store and causing a disturbance. Police said further investigation led to the criminal charges.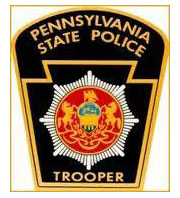 • State police are investigating the theft of four tires and rims from a Chevrolet Silverado parked in the 7000 block of Johnson Farm Lane sometime between 9 p.m. on April 7 and 6 a.m. on April 8. Anyone with information is asked to phone police at 484-840-1000.
• State police from the Avondale barracks said they're investigation the theft of items from two vehicles parked at The Gables on April 7. The incident happened about 8:25 p.m. The unknown suspect — who police described as a black male, 45-55 years of age — made forced entry into the vehicles of two patrons and stole two purses. He then fled in a blue hatchback vehicle with unknown plates and in an unknown direction.
• Someone broke into the A Cut Above Longwood hair salon at 107 School House Road in East Marlborough Township on March 25 and took cash from the register. The suspect then cut a hole in drywall leading to China Garden and stole an iPad and cash.
• Sandeep Kondaveeti, 31, of Exton, was cited for involvement in a two-car accident on S. Creek Road near Stabler Road in Pennsbury Township on April 6, police said. Details of the accident were not available.
• A one-car accident on March 15 in Pennsbury Township is being attributed to careless driving. Police said Ibrahim E. Salim, 27, of Bensalem, was driving west on W. Street Road east of Brintons Bridge Road when he swerved into the eastbound lanes, crossed back into the westbound lane and then went off the right side of the road scraping a utility pole before striking a guide rail.
• A police report said Jaclyn Kershaw, 29, of Drexel Hill, was cited for following too closely following an accident on Route 1 near Chadds Ford Elementary School on March 13. According to the report, Kershaw reached down to grab an item in her vehicle and struck another car. No injuries were reported.
• Police said Ashley Adukwei Mensah, 22, was to be charged with retail theft after she tried to leave the East Marlborough Township Walmart with food she hadn't paid for.
• Police cited a 75-year-old woman after she struck another car while attempting to make a left-hand turn onto Tullamore Road from W. Street Road in Pennsbury Township on April 4. A police report said the driver, Betty L. Warren, of West Grove, was distracted by oncoming traffic.
See Contributors Page http://chaddsfordlive.com/writers/
Comments
comments