Pennsylvania State Police
• A 46-year-old woman was ripped off on Feb. 15 when someone took her coat containing $150, a driver's license and a bank debit card. The incident happened at 451 Wilmington Pike in Concord Township.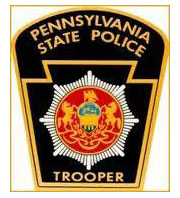 • Police said Rachael Louise Zappacosta, 39, stole more than $300 worth of merchandise from Wegmans at 7:23 p.m. on Feb. 18. The report offered no other information.
• State police said a Concord woman suspects her estranged husband entered her home, while she was in the basement, and took a bank debit card — later used to withdraw $400 — jewelry, and a wall projector. The incident took place Feb. 25.
• State police background check for a gun purchase led to an arrest warrant for Shaquann Jabree Smith, 24, of Chester. According to the report, Smith tried to buy a firearm at Targetmaster on March 1 but the PICS instant background check denied the sale. There was already an active warrant for aggravated assault from Northumberland County. Police responded to the scene, but Smith fled on foot.
• A traffic stop on Street Road in Pennsbury Township led to drug possession charges against a Wilmington man. The police report identified the suspect as Andy Reyes-Hernandez, 26. Reyes-Hernandez was stopped at 12:50 a.m. on Feb. 25. Police gave no other details.
• A Philadelphia man faces retail theft charges after an incident at the Walmart in East Marlborough Township. A state police report said Ansord Hason Rashied, 20, took a Canon T6 Bundle digital camera from the store on Jan. 19. According to police, Rashied cut the security cable connecting the camera to the display shelf, then concealed the camera under his arm and left the store. Loss Prevention personnel called the police.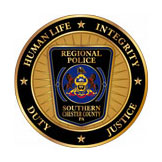 Southern Chester County Regional Police
• Alejandro Pedraza-Tellez, 34, of Wilmington, was arrested and charged with DUI and related traffic offenses, after the 2006 Hyundai he was operating was stopped for erratic driving, a police report said. The incident occurred 7:46 p.m. on Feb. 18, in the 9100 block of Gap Newport Pike, in New Garden Township. The report said police observed an open can of beer in the cup holder and that they noted signs of intoxication. He was also determined to be driving with a suspended license.
• Kenneth L. Dumas, Jr., 21, of Kennett Square, was arrested and charged with violations of the Controlled Substance, Drug, Device, and Cosmetic Act (Act 64), following a citizen complaint about possible drug use occurring inside of an apartment. The incident happened Feb. 25 at 12:13 p.m., in the 300 block of Cedar Springs Road, in New Garden Township. Police said they responded to a report of an odor of marijuana coming from an apartment. Upon entry to the apartment building, police detected what they said was "an overwhelming odor of marijuana," which got stronger the closer they got to Dumas' apartment. Dumas allowed officers to enter and directed them to the location of the contraband, the report said. Dumas was taken into custody, processed, and released pending issuance of a summons.
See Contributors Page http://chaddsfordlive.com/writers/
Comments
comments