Pennsylvania State Police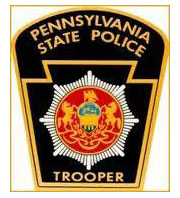 • Margo L. Davidson, 55, of Lansdowne, was injured in a two-vehicle accident and cited for driving while her license was suspended, according to a state police report. The accident happened on Concord Road near Thornton Road in Concord Township on Feb. 2 at 8:02 p.m. Police said Davidson tried pulling out of a driveway onto Concord Road and struck a vehicle already in the roadway. She was taken to Riddle Memorial Hospital complaining of a neck injury. The other driver was taken to Crozer Chester Hospital with injuries to his neck and left arm.
• State police said they arrested Nicholas Ryan Altman, 27, of Kemblesvile, after a Jan. 31 traffic stop on Route 1 at Applied Bank Boulevard. The report said Altman was stopped for traffic violations but arrested for giving false identification. There was also an active warrant for his arrest for heroin possession, police said.
• Ruth A. Jarin, 80, of Wilmington, was cited after the vehicle she was driving struck another car from behind on Route 202 near Springwater Plaza, police said. The accident happened 7:43 p.m. on Jan. 31.
• State police from the Avondale barracks said they arrested Richard Hendricks, 26, of Kennett Square for DUI on Jan. 13. A report said Hendricks was stopped for traffic violations while driving on W. Linden Street in Kennett Square.
• Kevin D. Boddy, 59, was cited following a one-vehicle crash on Route 1 north of Route 82 on Jan. 26, state police said. According to the police report, Boddy was driving a 2007 Kenworth Fleet south on Route 1 when the truck ran off the road, into a grassy median and struck a guidewire. The accident happened 10:21 a.m.
• Police said speed was the cause of an accident on W. Street Road in West Marlborough Township on Jan. 31. A report said Acacia L. Shedenhelm, 32, struck a slower moving vehicle from behind while driving in the eastbound lanes at 7:30 a.m.
• James David, 61, of Aston was taken into custody for DUI on Jan. 4, according to a report from the state police Avondale barracks. The incident happened 1:01 a.m. on E. Baltimore Pike near Village Lane in East Marlborough Township. Police gave no other details.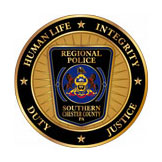 Southern Chester County Regional Police Department
• Southern Chester County Regional police said Luis E. Lopez-Barajas, 23, of Wilmington, was charged with several traffic offenses connected to leaving the scene of a reportable accident. The incident happened 12:30 a.m. Jan. 20 on Sheehan Road, north of Gap Newport Pike, in New Garden Township. Police arrived at the scene to find a Chevrolet Lumina with heavy front-end damage caused when it left the roadway and struck a tree. Large amounts of blood inside and outside of the vehicle were present but the driver was not, and he had not contacted police as required by law. With assistance from the New Castle County Police Department, contact was made with the registered owner, Lopez- Barajas. He was interviewed by police and admitted to being the driver of the involved vehicle and to being injured in the crash, according to the police report.
• Police said Larry W. Tucker, 35, and Carol C. Tucker, 67, both of Avondale, were arrested on drug charges as well as with tampering with or fabricating physical evidence, after the Honda sedan they were in was stopped for erratic driving. The incident occurred Jan. 21 at 10:04 p.m. in the 1000 block of Newark Road, in New Garden Township. Police said they saw the vehicle make two wide turns and then cross over the center line. Upon making contact with the driver, Carol Tucker, police detected the strong odor of marijuana emanating from within the vehicle. When police walked behind the vehicle to make contact with the passenger, Larry Tucker, they saw him taking a bag out of his pocket and handing it to the driver, the report said. Police then saw the driver place the clear bag containing suspected marijuana in her coat. A searchrevealed additional marijuana and a clear bag containing Adderall pills.
• Brenda M. Gonzalez-Mondragon, 21, of Avondale, was arrested and charged with DUI and related traffic offenses, following a traffic stop for erratic driving, according to a police press release. The incident occurred 3:03 a.m. on Jan. 21, in the 100 block of Starr Road, in New Garden Township. Field sobriety tests confirmed impairment and police took Gonzalez-Mondragon into custody.

See Contributors Page http://chaddsfordlive.com/writers/
Comments
comments