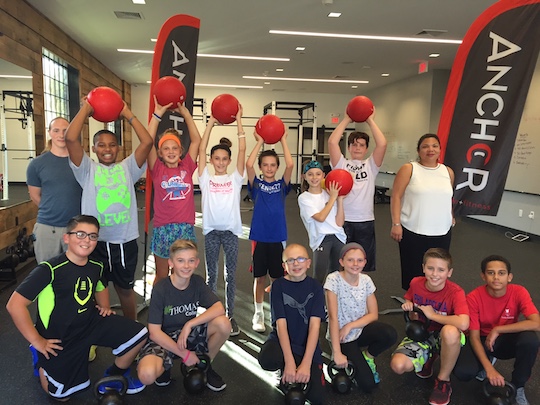 The Kennett After-School Association has announced that their annual fundraiser, in support of their After-The-Bell program, will be held next month in the heart of Kennett Square and will feature A Taste Of Kennett. The event is scheduled for Friday, March 9 from 7-10 p.m. at Holly Peters Oriental Rugs & Home, 109 South Broad Street.
"As we begin our 20th year, we truly believe that After-The-Bell has become part of the fabric of this wonderful Kennett community," said KASA President Rudy Karkosak. "More than 5,000 students have benefitted from the commitment of hundreds upon hundreds of volunteers and contributors from this unique and generous community. And so we feel that THE TIME IS NOW to celebrate all that Kennett has to offer. We invite the community to join in this celebration."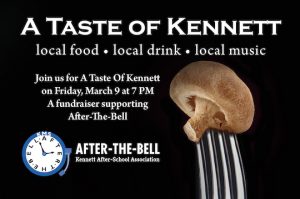 The After-The-Bell Fundraiser, entitled The Time Is Now, will feature food and libations provided by many local establishments, including The Country Butcher, Floga Bistro, Franks Wines, Hearth Kitchen, Kennett Brewing Company, the Kennett Square Inn, Nomadic Pies, and Talula's Table, with more to be added. Music will be provided by Marlboro Road.
The silent auction to be offered at the event will continue the Taste of … theme with baskets featuring a taste of food and culture from around the world, and baskets that celebrate a taste of the seasons. The auction will also include Super Bowl champion Eagles tickets, timeshares, artwork, and other great items.
Tickets for the event are $60 per person and must be purchased in advance. Tickets are available online at www.afterthebell.org or www.atasteofkennett.eventbrite.com. For more information or to receive an invitation, please email executivedirector@afterthebell.org or call the After-The-Bell office at 610-268-5889.
Special Note – Whether you are able to attend or not, this year we are making it possible for people to sponsor a volunteer or a teacher to attend this event. We have many dedicated volunteers who are retirees and/or are living on fixed incomes, as well as teachers from Kennett Middle School who have provided wonderful support for After-The-Bell. If you would like to purchase one or more tickets to make it possible for volunteers or teachers to attend, please email executivedirector@afterthebell.org

Comments
comments