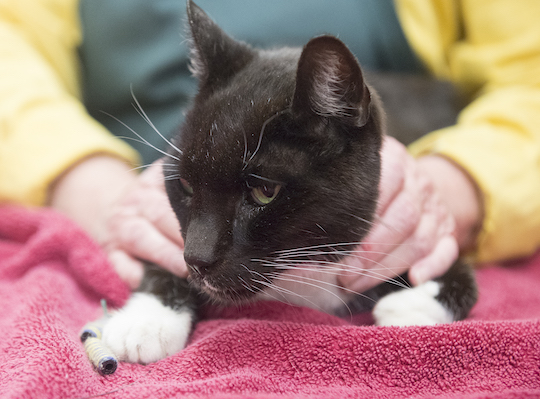 The following animals are ready to be adopted from the Brandywine Valley SPCA in West Chester.
Muffin Man
Who could resist a kitty named Muffin Man?  This elder gent is about 10 years old and just as sweet and soft as a muffin. He's a total cuddler who will also chat with you in his soft voice.  He would be the perfect cat for your lap during winter naps. Muffin Man can be adopted at a fee you name through Sunday, Dec. 31.
Pettles
She loves me. She loves me not. She loves me. Pettles is a sweet and curious girl who loves affection and her time outside. This 2-year old enjoys dogs matched to her energetic play style, and she prefers to hang with the older kids and those who will show her all the love she deserves. Pettles needs a home without cats. With our Gabriel's Gift promotion, where fees for all large adult dogs are sponsored through Dec. 31, Pettles is free to adopt.
For more information, go to www.bvspca.org or phone 610-692-6113.
See Contributors Page http://chaddsfordlive.com/writers/
Comments
comments