Pennsylvania State Police
• State police from the Media barracks reported a road rage incident in Chadds Ford Township. The report said a black colored Smart car pulled in front of another vehicle driven south on Route 202, then stopped at the traffic light at Marshall Road. Two men then got of the Smart car and approached to victim's car, with one man jumping on the hood and the other smashing the rear windshield. Police identified the victim as a 60-year old man from West Chester and described the suspects as two black males in their 20s.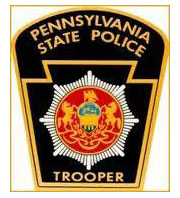 • State police from the Avondale barracks said Christian Herrera, 23, of East Marlborough Township, punched a 50-year-old man in the back of the head during an "alcohol-fueled argument." The victim refused EMS treatment, the report said. The incident took place shortly before 8 p.m. on Dec. 22 in the 500 block of Schoolhouse Road.
• Jennifer A. Crossan, 38, of Kennett Square, was cited for her involvement in a traffic accident on Dec. 16, a police report said. According to police, Crossan was driving east on Route 1, approaching Bayard Road in East Marlborough Township. She tried stopping at the traffic light but was moving too fast for the weather and road conditions and entered the intersection in the path of a vehicle turning left onto Route 1 and was struck. Responders from Longwood Fire Co. transported Crossan to Chester County Hospital for treatment of injuries.
• Police said Armando Lemus, 33, of Coatesville was cited for following too closely after rear-ending another vehicle on Doe Run Road on Dec. 4. Modena EMS personnel took the other driver to Paoli Hospital for treatment.
• The driver involved in a one-vehicle accident was cited for driving under the influence after running off Newark Road in West Marlborough Township at 6:49 p.m. on Dec. 19. Police identified the driver as 77-year-old Kenneth S. Roberts, of Kennett Square.
Southern Chester County Regional Police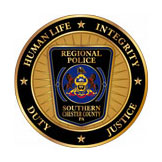 • Sean W. Cooper, 20, of Landenberg, was charged with simple assault and harassment in connection with an incident that occurred on Dec. 9, in the 100 block of Hamilton Road, in New Garden Township, police said. At 6:46 p.m., police were called to the residence for the report of a physical domestic disturbance. Upon arrival, it was reported that Cooper had struck a family member in the arm and back and police observed evidence of recent physical injury that corroborated the report. Cooper was taken into custody at the scene but was transported to the hospital for evaluation.
• A police report said Wilbert Noel, 52, of New Castle, Del. was cited for the summary offense of harassment, in connection with an incident that occurred on Nov. 20. Police were called to the 6600 block of Limestone Road, in New Garden Township, following an altercation in which Noel is accused of grabbing the victim by the hair and striking her on the head with an open hand. Noel was later charged with making a false report, police said, making a fictitious report that the victim in the harassment case had sent him text messages, in which she indicated feeling suicidal, and he was requesting that police check on her wellbeing. Police responded to the residence and made contact with the victim, and she was found to be fine.
See Contributors Page http://chaddsfordlive.com/writers/
Comments
comments