Pennsylvania State Police
• Police said Irene Padilla, 50, of Philadelphia, is accused of stealing $82 worth of merchandise from the Walmart in East Marlborough Township on Dec. 13.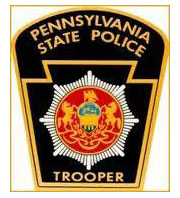 State police from the Media barracks cited a mother and daughter for harassment and criminal mischief respectively after the two got into a dispute at 3:44 a.m. on Sunday, Dec. 3. A police report said the mother hit the daughter and the daughter kicked in the mother's vehicle GPS system.
• An unnamed 47-year-old woman from Newark was arrested on retail theft charges after she tried to leave the East Marlborough Township Walmart without paying for items. The incident happened 7:23 p.m. on Dec. 15.
• A 46-year-old woman from Schwenksville was the victim of identity theft when two people tried cashing forged checks in the drive-through lane at the Citadel bank on Ponds Edge Drive in Pennsbury Township on Dec. 11. A police report said the suspects fled the scene but tried the same thing at Citadel branches in Glen Mills and Springfield.
• Police said a reported domestic assault led to a Coatesville man being found with drug paraphernalia and a stolen firearm. A report said state police received a call regarding domestic abuse and found the victim with a bloody nose. The accused, Alan Errol Carter, was not on the scene when police arrived, but a traffic stop was made on his vehicle. When stopped, police found the paraphernalia and the stolen weapon in the car. The incident happened Dec.11.
• State police from the Avondale barracks said Juan Hernandez-Bedolla, 22, of Wilmington, was arrested on various theft charges after he tried stealing items from the Walmart in East Marlborough Township. According to the report, the accused used a stolen screwdriver to pry open antitheft devices from items containing Skullcandy and iPhone earphones. He then tried to steal $350 worth of earphones. The incident happened about 4 p.m. on Dec. 11.
• The driver of a 2013 Chevrolet Impala person sustained a neck injury after the car was struck from behind on Dec. 12. Police said the accident happened at 6:15 p.m. on Route 82 south of Route 926 in East Marlborough Township. They identified the driver who struck the car as Michael K. Penacale, 63, of Kennett Square.
• Someone stole a chainsaw from a property in the 500 block of W. Creek Road in Pocopson Township sometime between Dec. 4 and Dec. 8. Police are investigating, a report said. The saw was removed from a shed on the property.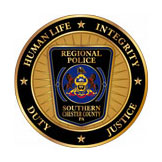 Southern Chester County Regional Police
• Jose H. Beltran-Salas, 35, of Kennett Square, was arrested and charged with an accident involving death or personal injury while not properly licensed, and several related traffic offenses, following a two-vehicle crash that was witnessed by police. According to Southern Chester County Regional police, the incident happened just before 8 a.m. on Dec. 7 at the intersection of Gap Newport Pike and Penn Green Road, in New Garden Township. The Nissan that Beltran-Salas was operating failed to yield and turned left in front of an oncoming Honda SUV, causing a collision. The other driver was taken by ambulance to the hospital. Further investigation revealed that Beltran-Salas did not possess a valid driver's license, the report said.
• Police said Ronnie W. Wedington, 48, of Philadelphia, was charged in connection with the unauthorized use of a 2004 Chevrolet Suburban. The incident occurred on Nov. 30 in the 500 block of Church Road, in New Garden Township. The victim, police said, reported that Wedington took his vehicle from his residence without permission to drive a family member to a hospital in Delaware. When Wedington still hadn't returned the vehicle by Dec. 02, the victim contacted police. Police said they made contact with Wedington by phone and instructed him to return the vehicle immediately. Wedington responded by hanging up on the officer.
See Contributors Page http://chaddsfordlive.com/writers/
Comments
comments