• Janet Holliday-Stephens was charged with excessive speed after an accident on Baltimore Pike at Independence Way in Pennsbury Township on Nov. 15, according to state police. Police said Holliday-Stephens told them she had closed her eyes as she approached the intersection and, while her eyes were closed, she struck another vehicle from behind. Police said she struck the vehicle a second time when she applied gas after the initial impact.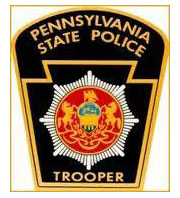 • State police from the Avondale barracks reported no injuries, but said one driver was cited in a two-vehicle accident on Route 1 at Hickory Hill Road in Pennsbury Township on Nov. 28. A report said Seemkhah N. Thanis, 40, of Chester, was attempting to make a left-hand turn from southbound Baltimore Pike onto Hickory Hill Road, but failed to yield the right of way to an oncoming car heading north and was struck by that other vehicle.
• Olivia Buchanan, 57, of Coatesville, was charged with careless driving following an accident in the Chester County Prison parking lot in Pocopson Township on Nov. 26, a state police report said. According to that report, Buchanan was backing out of a parking stall at the prison when she struck a parked vehicle, then fled the scene.
• Police charged Beth J. Wilcox,41, for following too closely on Nov. 27. A state policed report said Wilcox was driving on W. Street Road in Pocopson Township at 5:09 p.m. when she struck debris from a previous accident and disabled her vehicle.
• State police are saying speed was the cause of a one-vehicle accident in West Marlborough Township on Oct. 21. A report identified the driver as Maurice W. Peterson, 38, of Coatesville. According to police, Peterson was driving north on N. Chatham Road when he ran off the road while negotiating a curve. The vehicle struck a tree and a mailbox at the intersection of N. Chatham and Old Hilton Road. Peterson was cited for speed, the report said.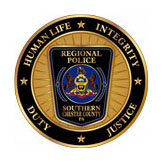 • On Nov. 21, Southern Chester County Regional police took three men into custody on weapons charges and one of them for DUI. Police identified the three as Robert Joseph Spencer III, the driver, Joseph Conrad Casale and Cole Trevor Ryan. According to the police report, police stopped a 2005 Mitsubishi Lancer for an equipment violation, in the 700 block of Newark Road, in New Garden Township at 12:50 a.m. The driver was taken into custody for suspicion of DUI (drugs) and alerted officers that the rear passenger, Casale, was carrying a pistol. An unloaded Glock 9mm, with one 12 round magazine and one empty magazine, was recovered next to Casale. It was subsequently determined that this gun had been legally purchased, a few days before, by Casale and he was still in possession of the receipt. However, he did not have a license to carry in Pennsylvania. A subsequent search of the vehicle produced a second Glock 9mm pistol. This gun was found secreted under some items behind the front passenger seat. It was unloaded but the front passenger, Ryan, had a magazine for the gun, loaded with 10 rounds of ammunition, in his front pants pocket. The serial number on the bottom of the frame was scratched, in an attempt to obliterate the number. All three were charged, arraigned, and were initially committed to the Chester County Prison, in lieu of posting bail.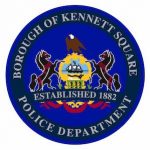 • Kennett Square police are investigating an armed robbery from this past weekend. A report said a male wearing a ski mask and displaying a gun stole $800 from a business in the 600 block of South Union Street at 8 p.m. on Saturday, Dec. 2.
• On Dec. 1, a Kennett Square business reported the theft of $1,900 that took place in August. Borough police are investigating.
• Kennett Square police said they arrested Mario Chavez-Aguilar, 20, Kennett Square, for DUI following a traffic stop in the 400 block School House Alley on Thursday. Nov. 23 at 12:44 a.m.
• Oscar Escobar-Lucas, 19, of Toughkenamon, was arrested for DUI following a traffic stop in the 600 block West State Street on Wednesday, Nov. 22 at 12:49 a.m., Kennett Square police said.
See Contributors Page http://chaddsfordlive.com/writers/
Comments
comments