• Police said a 17-year-old male escapee from the Glen Mills School assaulted and robbed a 46-year-old man in Glen Mills on Oct. 23. The incident took place 12:30 a.m. on Three Wood Drive. The victim is an employee at the school. The youth was located and apprehended a short time later, police said.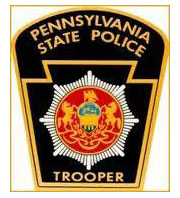 • Aubrie Paige Schwarzman, 23, of Claymont, was arrested for DUI following a traffic stop on Oct. 20, according to a state police report. The report said Schwarzman was stopped for traffic violations at 2:05 a.m. on Route 202 at Watkin Avenue.
• State police said an 80-year-old Pennsbury woman was victimized when an unknown suspect contacted her to say her grandson was in jail and that she needed to send $9,000 in Walmart gift cards to pay court fees. The woman did as requested and the investigation is ongoing.
• State police arrested Benjamin Vasquez, 45, of Boothwyn, on retail theft charges. According to the police report, Vasquez is charged with a theft at the East Marlborough Township Walmart on Oct. 18. No other details were reported.
• Sometime during the overnight hours of Oct. 22 and Oct. 23, someone damaged the rear doorbell to the TJ Maxx store in the Shops at Longwood shopping center and threw trash from two dumpsters over the back parking lot, state police said.
• Southern Chester County Regional Police said Edgar T. Vasquez, 23, of Avondale, was arrested and charged with DUI and related traffic offenses, following a two-vehicle accident on Oct. 12. The crash occurred at 10:50 p.m., in the 1200 block of Newark Road, in New Garden Township. According to the report, Vasquez crossed into the oncoming lane and struck another vehicle. No injuries were reported. A records check revealed that Vasquez was an unlicensed driver and he could provide no proof of insurance. While interacting with Vasquez, police observed indicators suggesting intoxication, the report said.
See Contributors Page http://chaddsfordlive.com/writers/
Comments
comments