• State police said two neighbors, both males in their mid-30s living on Park Lane in Concord Township, got into a fight on Sept. 24. Both were cited for harassment.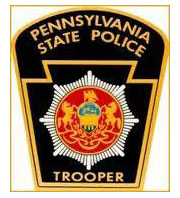 • State police from the Avondale barracks are investigating a case of retail theft that happened at the Walmart in East Marlborough Township on Aug. 8. They described the suspect only as a black male and said in the report he failed to pay full price for merchandise, then fled. The incident happened at 7:33 p.m.
• Corey Addison Wyatt, 29, of Coatesville, was charged with DUI on Aug. 14, according to a state police report. The report said police stopped Wyatt on Limestone Road south of Webster Lane in East Marlborough Township at 6:35 p.m. and was arrested for driving under the influence.
• State police said Fredy Lemus-Ramirez, 25, of Kennett Square, was arrested for DUI following a traffic stop on Baltimore Pike at Union Street in East Marlborough Township on Sept. 26.
• Sometime between 11 p.m. on Sept. 23 and 7 a.m. on Sept. 24, someone entered an unsecured vehicle in East Marlborough Township and stole a pair of Adidas NMD1 sneakers. According to the police report, the victim said he left his windows open. The incident happened in the 300 block of River Birch Circle.
See Contributors Page http://chaddsfordlive.com/writers/
Comments
comments