• Someone gained entry into an unlocked vehicle and stole a Wawa credit card. The incident happened Aug. 27 on Smithbridge Road in Concord Township.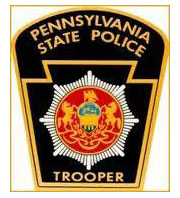 • State police from the Media barracks said a suspect entered the TD Bank on Route 202 in Chadds Ford and tried to open an account in the name of an unidentified woman. Bank personnel denied the suspect who police described as a black male.
• Richard Asa Windon, 20, of Wilmington, was taken into custody on DUI charges, a state police report said. Troopers from the Avondale barracks stopped Windon on Cossart Road in Pennsbury Township 8:14 p.m. on Aug. 28.
• Someone broke the passenger side window of a car parked at The Gables in Pennsbury Township on the evening of Sept. 22. Nothing was stolen, police said.
• State police from the Avondale barracks said West Joseph Prein, of Kennett Square, was arrested for DUI at 11:23 p.m. on Sept. 21. Police made the traffic stop on Route 926 at Willowdale Lane.
• A police report said someone stole an eyeglass case with money and a wallet from a desk in an office on Unionville Wawaset Road in Pocopson Township sometime between 12:01 a.m. on Aug. 18 and 9 a.m. Sept. 1.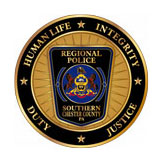 • Officers from the Southern Chester County Regional Police Department responded to the Sunoco A-Plus, 975 West Cypress Street, in New Garden Township, for an activated alarm on Sept. 19, shortly before 2 a.m. Officers found the glass front door had shattered and merchandise strewn across the floor. A review of store surveillance video shows that the unknown suspect used a landscaping paver to break the glass door and enter the store. He then leaped the counter and removed the cash register drawer. He jumped back over the counter and exited the same way he entered. Police described the suspect as a tall, slim male. He was wearing a dark Under Armour hoodie with the red letters "USMC" across the chest. Under the black sweatshirt hood, he had a white hood or shirt pulled over his head and face. He was wearing dark sweatpants with white lettering on the left side, which appears to read "New York…," and was wearing white Air Jordan high-top sneakers with red trim. The actor had his right hand covered by a white glove or sock and used that hand to take the cash box and items from under the counter. Anyone with information is asked to contact the SCCRPD at 610-268-2907 (Tip Line Ext. 222). Anonymous tips can be submitted via the "Submit-a-Tip" tab on our Crimewatch page at www.sccrpd.org.
• Juan M. Felix, 28, of Newark, was arrested and charged with DUI and related traffic offenses, following a traffic stop for a stop sign violation and erratic driving, according to Sothern Chester County Regional police. The incident occurred 10:12 p.m. on Sept. 17, in the 500 block of Newark Road, in New Garden Township. Police said they observed indicators suggesting intoxication and field sobriety tests confirmed impairment. He submitted to a chemical test of his breath, resulting in a blood alcohol level of 0.139 percent.
• Nicolas W. Shandera, 22, of Kennett Square, was arrested and charged with violations of the Controlled Substance, Drug, Device, and Cosmetic Act, as well as with a registration violation, after he was found to be in possession of a small amount of marijuana and related paraphernalia, police said. Police made the traffic stop — on Sept. 9 in New Garden Township — because of an expired registration.

See Contributors Page http://chaddsfordlive.com/writers/
Comments
comments