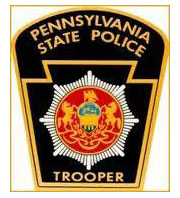 • A retail store in Painters Crossing in Chadds Ford Township was ripped off on Aug. 27. A police report said an unknown suspect used a counterfeit $100 bill sometime between 7 a.m. and 3 p.m. The case remains under investigation.
• State police from the Media barracks said a 32-year-old woman from Concord Township was the victim of identity theft. A report said someone used the victim's name, date of birth, address and social security number to open multiple accounts in her name. The incident happened sometime between Aug. 10 and Aug. 20.
• Police said Annemarie J. Dougherty, 56, of West Grove, was cited for her part in an Aug. 30 accident on Route 202 in Concord Township. According to the report, Dougherty was leaving the Concordville Subaru dealership through the entrance, despite clearly marked "Do Not Enter" signs. She then crossed two southbound lanes of traffic to enter McKenzie Brew House but was struck by another vehicle departing the brew house, according to police.
• A 30-year-old male from Conestoga, not named by police, faces drug possession charges. State police from the Avondale barracks said troopers stopped the suspect for a traffic violation on Route 1 in East Marlborough Township and found a pill bottle containing a controlled substance in the vehicle's cabin.
• Police said Robert Grant III, 36, of Elkton, Md., was driving under the influence on Route 1, south of Route 82, in New Garden Township on Aug. 22. There was no reason for the traffic stop given in the police report.
• An unidentified driver was cited for following too closely and causing an accident in Pennsbury Township on Sept. 1. Police said the driver struck another vehicle from behind after turning right onto Route 926 from Route 52 shortly before 3 p.m.
• State police said Julie A. Desposito, 25, of Avondale, was injured in an Aug. 31, one-car accident on Route 1 in Pennsbury Township. A report said Desposito was driving north on Route 1, but the Mazda 3 she was driving left the road near Constitution Drive and struck a utility pole. She was cited for the accident, the report said.
• Police are investigating the theft of a wrought-iron gate in Pennsbury Township. Police said the gate went missing from the victim's yard sometime between April 30 and June 9.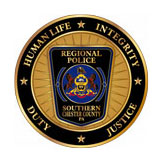 • Christopher J. Tucker, 21, of Newark, was arrested and charged with DUI and related traffic offenses, according to Southern Chester County Regional Police. He was also charged with recklessly endangering another person, following a one-vehicle accident, police said. The incident occurred on Aug. 25 at 3:54 a.m., in the area of Limestone Road and Southwood Road, in New Garden Township.
See Contributors Page http://chaddsfordlive.com/writers/
Comments
comments