• State police from the Media barracks are investigating a case of identity theft at the Chadds Ford Fireside Shop on Route 202. An unknown suspect gained access to the victim's bank account and wrote "numerous forged checks," a report said.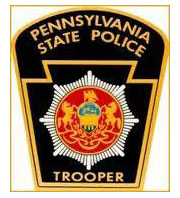 • Police said 71-year-old Joseph A. Grace, of Morris, Pa., was cited following an early afternoon, July 28 accident on Route 1 at Dickinson Drive. According to a press release, Grace was driving westbound on Dickinson and attempted to cross to southbound Route 1.  Police said it was not safe to do so and Grace slowed for traffic but was struck by a vehicle traveling north on Route 1. No injuries were reported.
• No identities were released, but a Wilmington man was arrested for simple assault following an incident at 112 Wilmington Pike in Chadds Ford on Sunday, July 30.
• Yaqin Xie, 34, of West Chester, was cited for driving at an unsafe speed following a one-car accident on Creek Road in Chadds Ford Township, police said. According to the report, Xie was driving northbound on Creek Road when she ran off the road approaching a curve in the road. The car struck a wooden fence at a residence and came to rest in the front yard of that residence. No injuries were reported.
• No charges were filed, but a motorist was taken to Riddle Hospital after a rear-ender accident on Route 1 at Dougherty Boulevard on Aug. 4. Police said both vehicles were driving south on Route 1 when the lead vehicle stopped in the middle of the intersection to allow a northbound emergency vehicle to turn left onto Dougherty. However, the vehicle behind failed to maintain a safe distance and struck the lead car. The driver of the second car was eight months pregnant and transported for evaluation.
• State police from the Avondale barracks are investigating a case of terroristic threats made in West Marlborough Township. A report said two males, in their mid-20s, threatened to kill the victim if he didn't tell them where his friend was. They then fled, but later extorted $350 from a second victim by threatening to report her to police for tampering with evidence in a robbery case under investigation by East Marlborough Township police. The incidents took place June 29.
• Someone broke into a home on Haines Mill Road in Pennsbury Township and rummaged through various drawers and closets but didn't take anything, according to state police. The incident happened sometime between 8 a.m. on Aug. 10 and 1 p.m. on Aug. 14.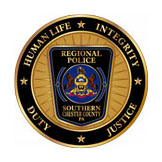 • Mandee Wentzel, 37, of Landenberg, was taken into custody on charges of simple assault and harassment that stemmed from an incident on July 23, according to a police report. Police said they were called to the unit block of Wilkinson Drive, in New Garden Township for a domestic disturbance at 9:40 p.m. Upon arrival, the victim reported being punched on the side of the head by Wentzel, who then fled the residence. Police observed recent physical injury to the victim that was consistent with this account. Charges were filed and an arrest warrant was obtained.
• Southern Chester County Regional Police said Orlando Rodriguez-Murillo, 20, of Toughkenamon was taken into custody on the charges of strangulation, simple assault, recklessly endangering another person and harassment on Aug. 9. At approximately 4 p.m., a report said, police were dispatched to the 200 block of Chambers Road, in New Garden Township, for a report of an assault. Upon arrival, the victim reported that, during an argument, Rodriguez-Murillo put his hands around her neck and held her down on the bed, causing her to lose her breath.
• Jermaine Daniels, 36, of Oxford, was arrested Aug. 5 on suspicion of DUI and related traffic offenses, as well as for violations of the Controlled Substance, Drug, Device, and Cosmetic Act, said a press release from Southern Chester County Regional Police. Shortly after midnight, according to the report, police stopped a Toyota, in the 900 block of W. Cypress Street, in New Garden Township, after it was observed being driven erratically. Police said Daniels exhibited signs of intoxication and an odor of marijuana was detected emanating from the vehicle. Marijuana and related paraphernalia were recovered from inside the vehicle, police said.

See Contributors Page http://chaddsfordlive.com/writers/
Comments
comments