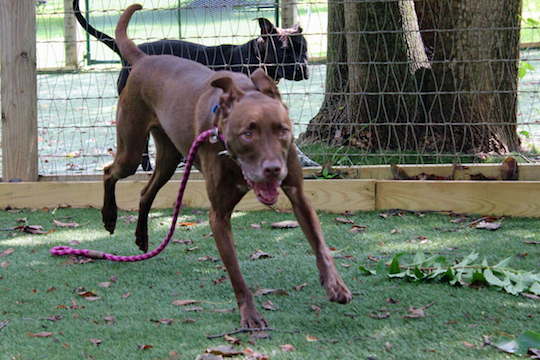 The following animals are ready to be adopted from the Brandywine Valley SPCA in West Chester.
Slim
Slim is a regular at our doggie playgroups at the West Chester location. He's playful, cuddly, and even knows how to roll over (who says older dogs can't learn new tricks?) This 7-year old is a big boy with an even bigger heart. Slim's adoption fee is "pay what you want" through Sunday, Aug. 13.
Ellen
Ellen did a great job as a young mom to her kittens. They're all adopted now, so she's ready to get all the love she deserves. Ellen has an exuberant personality and would do well in a home looking for a social, energetic and interactive kitty. We haven't seen Ellen with other cats yet, but she's shown signs in the cat room of perhaps preferring to be the only cat in a home. Ellen's adoption fee is "pay what you want" through Aug. 13.
For more information, go to www.bvspca.org or phone 610-692-6113.

See Contributors Page https://chaddsfordlive.com/writers/
Comments
comments