• Alberto R. Guzman, 39, of Wilmington, was cited after a one-vehicle accident on Springdell Road in West Marlborough Township on July 14. A state police report said Guzman was driving south on Springdell south of Rokeby Road when the Mercury Mountaineer he was driving left the roadway, traveled into a ditch and then struck a tree and a metal pole.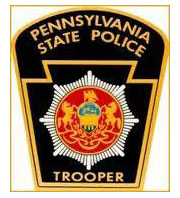 • Pennsylvania State Police allege that Aaron Neil Twyman, 24, of Wilmington, punched and slapped a 22-year-od woman and then destroyed her television, a door handle and a dining room chair at the victim's home on East Ruddy Duck Circle in East Marlborough Township on July 8.
• Someone rummaged through vehicles parked on Lafayette Drive in Pocopson Township sometime between 1 and 5 a.m. on June 30. The police report made no mention of anything being stolen.
• Ubaldo Perez-Melchor, 35, of Wilmington, was arrested and charged with DUI and a related traffic offense, following a traffic stop on June 25, according to Southern Chester County Regional Police. At approximately 1:13 a.m., police observed a Ford SUV, traveling south on Gap-Newport Pike, twice crossing the double yellow centerline into oncoming traffic, the report said. A traffic stop was initiated in the area of Route 41 and Brittany Drive, in New Garden Township. Upon making contact with the driver, Perez-Melchor, police said, there were indicators suggesting intoxication, and he was deemed to be too impaired to perform field sobriety tests.
• Jacob Appleby, 22, of Colora, Md. was charged in connection with an assault that occurred on June 24. At 11:31 p.m., police were dispatched to the 100 block of Watson's Mill Road, in New Garden Township, for a report of a suspicious male. While checking the area, police met with a woman who reported that Appleby had physically assaulted her and threatened her, during an argument at a residence on Wilkinson Drive. According to the report, police observed recent physical injury and other evidence that corroborated her account of events. An arrest warrant was obtained and Appleby surrendered. He was released, after posting 10 percent of $35,000 bail, pending a preliminary hearing.
See Contributors Page http://chaddsfordlive.com/writers/
Comments
comments