• State police said Nicholas Ranalli, of Pocopson, was arrested for simple assault after he reportedly struck a vehicle with a baseball bat at the intersection of Routes 82 and 926 in East Marlborough Township. According to a report, Ranalli was stopped at the light shortly after 8 a.m. on May 25 when he exited his vehicle with the bat and swung at the car that was stopped behind him, eventually hitting the victim's driver side mirror. The defendant was arrested at the scene, police said.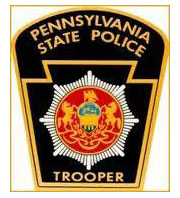 • Christopher E. Britt, 32, of Oxford, was cited for excessive speed following a one-vehicle accident on Route 52 in Pennsbury Township, according to a police report. The report said that Britt was driving south on Route 52 but lost control while negotiating a left-hand curve near Ballintree Lane. The vehicle spun 180 degrees, struck a curb on the northbound side of the road, jumped the curb and then struck a traffic sign. The incident happened 10:44 p.m. on July 6.
• An unknown woman tried to steal $6.62 worth of merchandise from the Walmart in East Marlborough Township on June 11. Police said the suspect walked out of the store pushing a cart containing a watermelon and a box of Cinnamon Toast Crunch. Store employees stopped her and asked her to go to the loss prevention office and sign some papers. She returned the merchandise, but refused to enter the office, police said.
• Police said Joshua Andrew Peterson, 20, was arrested for DUI following a traffic stop on East Street Road in East Marlborough Township on July 5. Police made the stop after seeing the vehicle being driven erratically.
• An 88-year-old man from Malverne, N.Y., was cited after he struck a parked car while trying to park his own in an adjacent stall at the Mendenhall Inn on June 27. State police said Lawrence J. Kaplan fled the scene before giving notice of the crash.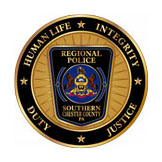 • Bernardo Gutierrez-Eumana, 33, of Avondale, was arrested on June 20, charged with DUI and several traffic offenses, after the Honda coupe he was driving was observed being operated erratically, according to Southern Chester County Regional Police. Officers initiated a traffic stop at 12:28 a.m. in the 100 block of Heatherly Lane, in New Garden Township. After failing field sobriety tests, Gutierrez-Eumana was taken into custody on suspicion of DUI.
• Southern Chester County Regional Police said Jordan Huneke, 23, of Kennett Square, was arrested on June 20 and charged with two counts of DUI. According to the report, police were called to the parking lot of a business in New Garden Township because a male in a vehicle was vomiting out of the open driver's door. Upon arrival, police located a black Ford occupied by the driver, later identified as Huneke. Evidence observed at the scene corroborated what the caller reported, police said.
• Bertin Juarez-Hernandez, 46, of Kennett Square was arrested for DUI and related traffic offenses, as well as with providing false identification. The arrest was made on June 23 after police observed a Chevrolet van traveling on Baltimore Pike, in New Garden Township, with a cover over the registration plate. The vehicle was then observed being operated erratically after turning onto Chambers Road.
• Also arrested for DUI on June 23 was Ruben Ramirez-Ventura, 29, of Toughkenamon, according to Southern Chester County Regional Police. At approximately 11:50 p.m., police observed a Nissan SUV being operated erratically in the area of Newark Road and Willow Street. Field sobriety tests confirmed intoxication. Ramirez-Ventura was taken into custody on suspicion of DUI.
See Contributors Page http://chaddsfordlive.com/writers/
Comments
comments