• A 49-year-old woman from Kennett Square was arrested for DUI on Route 926 in East Marlborough Township on Sunday, July 2. State police said the woman, who was not named in the report, had recently switched places with the passenger who had been driving because she believed the other person was intoxicated. Police found marijuana and a marijuana vape pen in the vehicle. The traffic stop was made at 1:23 a.m.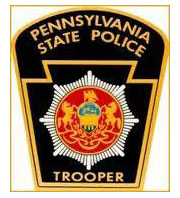 • State police filed charges of DUI with drug possession against an unidentified 20-year-old man from New Castle, Del. on July 1. According to a report, the man was driving a Chevrolet Silverado on Route 1 south of Route 52 in Kennett Township at 11:04 p.m. when he was pulled over. Police said they could smell marijuana in the vehicle and that the driver showed signs of intoxication.
• State police from the Avondale barracks said a 23-year-old man from Wilmington was charged with DUI following a one-vehicle accident on Doe Run Road near Rokeby Road in West Marlborough Township on June 29.  The driver, whose name was blacked out in the redacted report, was driving north on Doe Run Rad at 2:10 a.m. when he lost control while negotiating a bend in the road. The car, a Volkswagen Jetta, ran off the road and then struck a street sign and utility pole. Modena Ambulance took the driver to Paoli Hospital.
• Police said a 46-year-old woman was found with a small amount of marijuana on June 29. According to the report, police were making a welfare check at 516 Schoolhouse Road in East Marlborough Township and noted the smell of marijuana coming from the vehicle. The woman was not named in the report.
• A 28-year-old Glen Mills man allegedly stole from the East Marlborough Township Walmart on April 15. A report said the suspect, who was not named in the report, failed to scan all his items at a self-checkout register.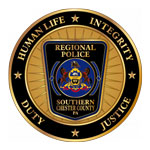 • David M. Duszak, 43, of Landenberg, was arrested and charged with DUI and related traffic offenses after he was stopped for erratic driving, according to a report from Southern Chester County Regional Police. The incident occurred on June 18 at 1:56 a.m., on Newark Road and into the 900 block of Broadrun Road, in New Garden Township. Police observed indicators of intoxication and field sobriety tests confirmed those suspicions, the report said. Duszak was taken into custody for suspicion of DUI. He was transported to the state police Avondale barracks where he submitted to a chemical test of his breath, resulting in a blood alcohol level of 0.20 percent.
• Southern Chester County Regional Police said Cristian Jimenez, 20, of Philadelphia, was arrested and charged with terroristic threats, simple assault, and disorderly conduct, in connection with an incident that occurred on June 16. At 5:15 p.m., police were dispatched to a business at 290 Chambers Road, in New Garden Township for the report of an assault. Upon arrival, police were told that Jimenez had become involved in a verbal altercation with another employee and that Jimenez produced a knife, approached the victim in a threatening manner, and threatened to stab him. A fellow employee intervened by restraining Jimenez, causing him to drop the knife and walk away. Police took Jimenez into custody outside the business without incident.
See Contributors Page http://chaddsfordlive.com/writers/
Comments
comments