• Pennsylvania State Police will be conducting sobriety checkpoints during the July 4 weekend beginning Friday, June 30.

• State police from the Media barracks said one driver was believed injured in a two-car accident on Concord Road on June 5. A report said one vehicle was on Spring Valley Road attempting to make a left turn onto northbound Concord Road but failed to clear the intersection before being struck by another vehicle traveling south on Concord. There was no transport or any word of either driver being cited in the report.
• Sargam Nareshbhai Patel, 20, of New Castle, Del., was arrested on retail theft charges, according to Pennsylvania State Police. A report said Patel stole $191 worth of merchandise from Wegmans in Concord Township on June 20 and gave false identification to police after she was taken into custody.
• A Wilmington man was charged with careless driving following a three-vehicle accident on Route 202 at State Farm Drive on June 23. Police identified the driver as Kyle J. Frederick, 48. According to the report, Frederick was driving south on 202 when he struck another vehicle that had slowed for a traffic backup. That second vehicle then struck a third. No injuries were reported.
• A hit and run accident in East Marlborough Township led to the apprehension of a 15-year-old in Delaware on June 26. Pennsylvania State Police from the Avondale barracks said the accident — in which one vehicle rear-ended another — happened on Baltimore Pike at Onix Drive at noon.  The youth fled into Delaware where he crashed and was apprehended by Delaware State Police.
• No injuries were reported in a June 22, rear-ender accident on Union Street in East Marlborough Township. Police didn't identify either driver but said one of the drivers was cited for following too closely. The accident happened at 3 p.m. at the intersection of Union Street and Gatehouse Drive.
• Someone broke into a concession stand on West Doe Run Road in East Marlborough Township and stole candy and two rolls of quarters. The incident happened sometime between 10:30 p.m. on June 17 and 8:30 a.m. on June 18.
• State police from the Avondale barracks are investigating anonymous phone calls placed to an East Marlborough woman. According to the report, the victim received several threatening phone calls, but police have been unable to identify any suspect. The investigation began June 4.
• Police said Noe Montero-Mondragon, 28, of Kennett Square was injured in a one-vehicle accident that happened at 11:47 p.m. on April 21. A report said Montero-Mondragon was traveling east on Hillendale Road in Kennett Township when his vehicle left the road while negotiating a left-hand curve. The vehicle, a Dodge 4X4 struck a concrete barrier, then an embankment before turning over and coming to rest in the middle of the roadway. The victim was taken to Christiana Hospital. He was also cited for DUI, the police report said.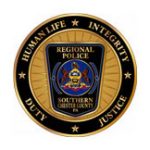 • William J. Eastman, 38, of Kennett Square, was arrested and charged with two counts of DUI and a traffic offense, following a traffic stop on June 11, according to Southern Chester County Regional Police. According to the report, the stop was made at 12:38 a.m. in the 900 block of Newark Road in New Garden Township after a license plate reader alerted police to a suspended registration. Eastman, police said, showed indicators of possible intoxication and he failed a field sobriety test. Eastman was taken into West Grove Substation, where he submitted to a chemical test of his breath, resulting in blood alcohol content of 0.161 percent, police said.
• Southern Chester County Regional Police said Alejandro Montero-Lopez, 25, of Wilmington, was arrested and charged with DUI and related traffic offenses following a traffic stop on June 11. Police made a traffic stop on Montero-Lopez after seeing a Dodge SUV straddling the double yellow line in the 6700 block of Limestone Road in New Garden Township. Oncoming traffic had to swerve out of the path. Montero-Lopez showed indications of intoxication and failed field sobriety tests. A chemical test said his blood alcohol level to be 0.088 percent.
See Contributors Page http://chaddsfordlive.com/writers/
Comments
comments