Unionville-Chadds Ford School Board directors will vote next week on whether or not to change the school start times. A committee has recommended to the board that high school should start 25 minutes later than the current start time.
High and middle school now run from 7:35 a.m. to 2:18 p.m. The proposal under consideration would change that school day to an 8 a.m. start and a 2:43 p.m. end.
Elementary school days would change from 8:55 a.m. start and 3:25 p.m. finish to a school day that runs from 9:10 a.m. to 3:40 p.m.
The topic has been discussed and studied in the district for the past several years. The idea is to give middle and high school students extra sleep time in the morning because of their changing biological clock. As people reach their teen years, they produce melatonin — the sleep hormone — later than they did when they were younger.
During the April 17 work session, members of the start time committee — comprising students, parents, faculty, staff, administrators and other members of the community, made a presentation leading up to the recommendation for the change.
Part of the presentation included results of a survey that showed a majority of respondents didn't favor any change in start times. Only parents favored the change by a 58 to 42 percent margin.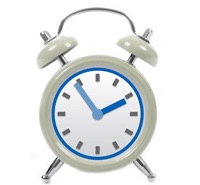 Even a majority of students, 57 percent, said they wanted no change. Likewise, 63 percent of the district staff wants no change.
The biggest obstacle, as noted by Director of Communications Dave Listman, was that most of the staff are working parents who have to coordinate childcare, and students are concerned about after-school activities such as sports teams, clubs and part-time jobs.
Other students, however, see it differently. Sachi Patel said students studied recommendations from the American Academy of Pediatrics that recommends a school start time of no earlier than 8:30 a.m. for middle and high school students.
"Biological sleep patterns make it difficult for [teenagers] to get to sleep before 11 p.m.," she reported.
Patel added that studies also show allowing teens to sleep later reduces stress, risky behavior and traffic accidents while increasing academic health.
A parent on the committee, Betty Kucharczuk, reiterated part of what Patel said.
"Sleep has an impact on our kids' stress levels," she said. "The numbers aren't good. In 2015, 25 percent of students in grades six through 12, and 33 percent of seniors felt sad or depressed most days in the past 12 months."
Another parent, Matt McCloskey, said of the six options the committee considered, starting middle and high school classes 25 minutes later was the least intrusive option other than making no change at all. It was also the least expensive he said. He added that adjustments could be made later.
With input from the transportation department, the committee calculated that the proposed change would cost the district an extra $30,000 to $40,000 per year in transportation costs.
Unionville High School Principal Jimmy Conley said the proposal was "a sound recommendation," while Superintendent of Schools John Sanville it would be an improvement for the students.
"In my heart, I feel this is better for the kids. I recognize this comes with challenges, not the least of which is the survey results. We don't have a mandate to move forward…There will be challenges but, on balance, I think this is better."
The board will vote yea or nay during the April 24 meeting. The change could begin with the 2017-2018 school year.

Rich Schwartzman has been reporting on events in the greater Chadds Ford area since September 2001 when he became the founding editor of The Chadds Ford Post. In April 2009 he became managing editor of ChaddsFordLive. He is also an award-winning photographer.
Comments
comments